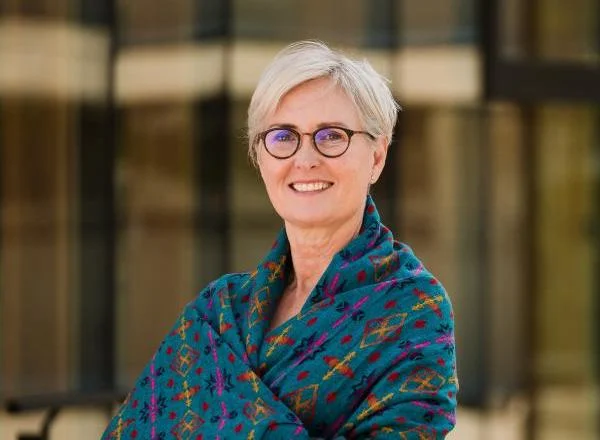 Dr. Mary Ellen Turpel-Lafond has retired from her tenured position at the Allard School of Law.
CBC first reported Turpel-Lafond's departure from UBC in December on January 3, but was unable to report on the reason for her leaving.
Turpel-Lafond's departure comes three months after a CBC article said her claims to Cree ancestry do not appear to match historical records or anecdotes from Norway House Cree Nation community members, where Turpel-Lafond said her father is from.
Shortly after the CBC article was published, Turpel-Lafond released a statement saying she is an active member of the Muskeg Lake Cree Nation — which the Nation confirmed.
In an email sent to The Ubyssey on January 4, Turpel-Lafond said she retired from UBC on December 16, 2022.
"I decided to retire from UBC in December 2022 based on my age and stage of life," Turpel-Lafond wrote. "I look forward to the much needed time to focus on my health, family, friends and personal spiritual journey."
Matthew Ramsey, director of university affairs at UBC Media Relations, also confirmed Turpel-Lafond's departure from the university in an email to The Ubyssey.
Along with working at Allard Law, Turpel-Lafond served as the inaugural academic director of the Indian Residential School History and Dialogue Centre at UBC until June 2022 when her term ended. She also published the In Plain Sight report in 2020 which found widespread anti-Indigenous racism within the BC health care system.
UBC, the Union of BC Indian Chiefs and the Saskatoon Tribal Council have voiced support for Turpel-Lafond following the CBC article, although UBC did not comment on her Indigenous identity.
But, some Indigenous groups raised concerns about Turpel-Lafond's claim to Indigenous identity, with the Indigenous Women's Collective calling on 11 Canadian universities to revoke the honorary degree they gave to the former law professor. Other prominent Indigenous women — like Marion Buller, the chief commissioner of the National Inquiry Into Missing and Murdered Indigenous Women and Girls — also said they were considering returning their honorary degrees if universities did not rescind Turpel-Lafond's.