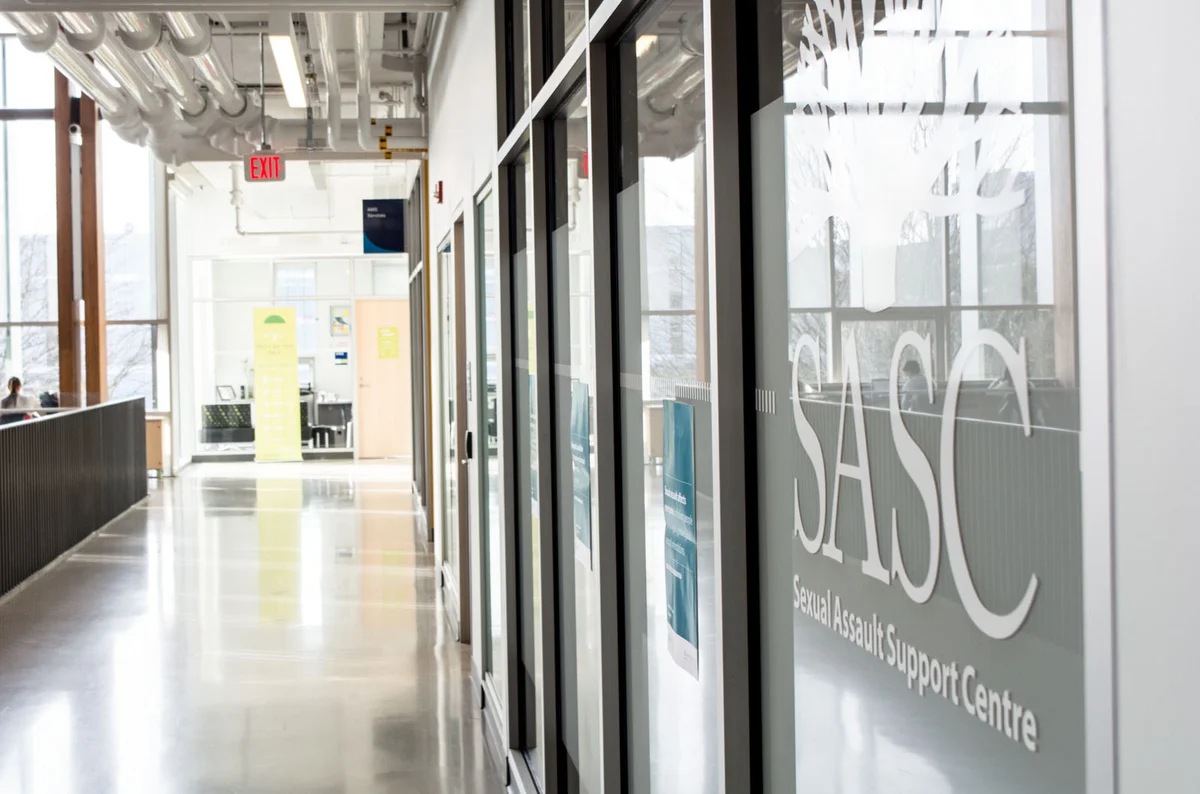 Sexual Assault Awareness Month (SAAM) at UBC has a specific goal this year — bringing those who are typically absent from the difficult topic of sexual assault into the conversation.
According to Josey Ross, assistant manager of the Sexual Assault Support Centre (SASC), SASC's goal is to engage broadly with the community by outreach as well as diversifying what is under discussion.
UBC has been hosting and facilitating the month and its events for six years, said Access and Diversity advisor CJ Rowe. This year's events include a talk by Julia Serano, a transgender-bisexual American author and activist, a gendered violence talk with Jamie Utt – an educator for sexual violence prevention – and a "Denim Day" in which denim is worn to show support for a more respectful campus.
"[SAAM] is a month that really reaches out to communities and says this is an opportunity for you to host events, discussions and campaigns in your campus communities," said Rowe.
The theme of this year's month is "start the conversation," which has grown out of similar themes from previous years that also focused on opening up dialogue. The hope is that those who usually don't participate in an active dialogue surrounding sexual assault join in.
"One of the things we know is that people who perpetuate multiple assaults do this because there's a culture that allows them to. By bringing these conversations out, we close some of the avenues that let people get away with this," said Ross. "It offers support to people who are survivors and says 'we are talking about this.'"
Rowe, who is involved with organizing and coordinating events, notes that those involved with SAAM recognize that there are many conversations happening already on campus.
However, silence is still a major issue in terms of sexual violence. 
According to Statistics Canada, fewer than one in ten assault victims report the crime to the police. UBC itself recently came under fire for allegedly not facilitating open, honest conversation after multiple sexual assaults that meant the perpetrator would face few consequences until over a year after the fact.
In a recent investigation by CBC's Fifth Estate, several survivors of assaults committed by the same student said the university ultimately dismissed their complaints.
Since the investigation aired, interim President Martha Piper has apologized to the survivors mentioned in the documentary and a UBC spokesperson, Susan Danard, pledged that the institution would do better.
However, Ross still classifies the culture of silence as a big issue.
"At UBC, in our culture more broadly, we're having this really interesting moment where we're talking about sexual assault, especially on campuses — which is amazing. But the loudest voices tend to be the same voices that have been talking about it all the time," she said. 
The first event of the month will take place on January 7, "From Fieldwork to Homework: Promoting Rape-Free Campus Cultures, a talk with Dr. Tal Nitsán." More information about SAAM events can be found here.