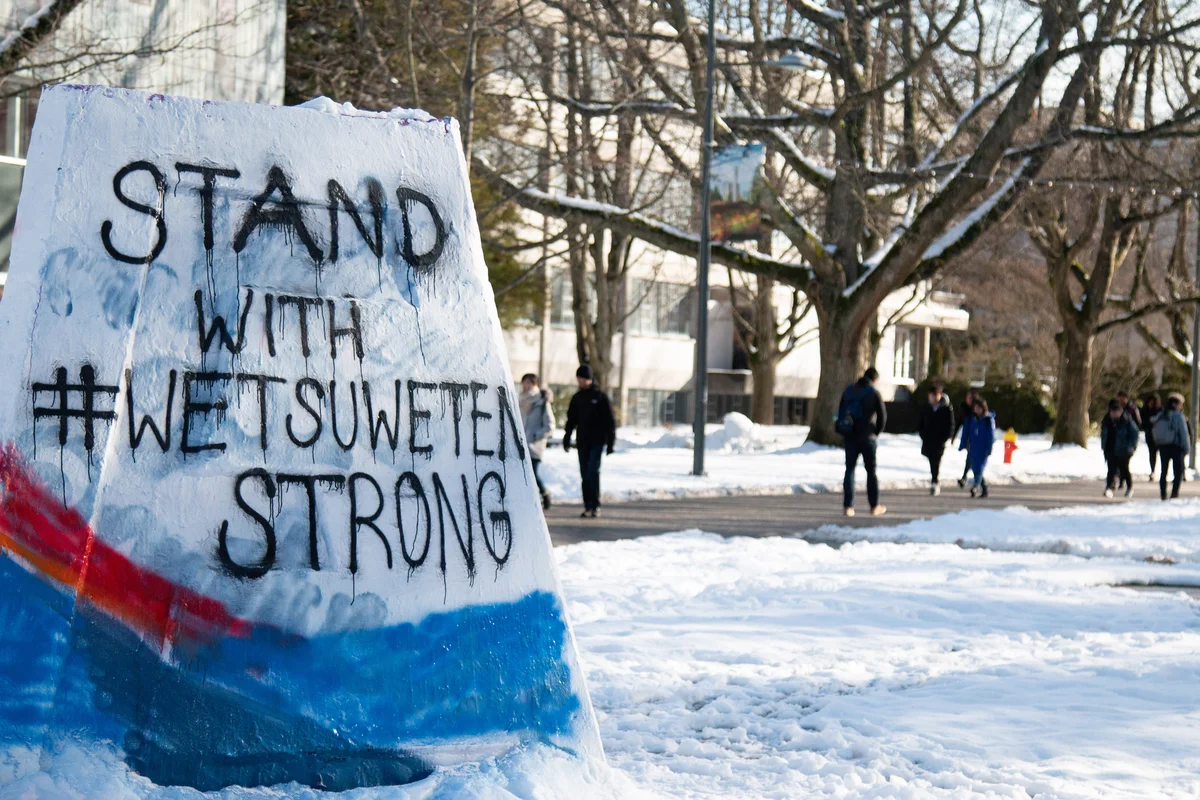 Twenty faculty members in UBC's department of sociology have signed a statement of solidarity with the Wet'suwet'en hereditary chiefs and land defenders who oppose the construction of the Coastal GasLink Pipeline.
In the statement, the sociology professors wrote that they stood opposed to actions of the federal government, the BC government and the RMCP that violated the sovereignty and rights of the Wet'suwet'en people. They also expressed concern around the impact of this pipeline on the environment and the climate crisis.
The Coastal GasLink Pipeline, a 670-kilometre long pipeline currently under construction, is intended to transport natural gas from Dawson, AB to Kitimat, BC. Ever since the BC government's Environmental Assessment Office approved the project in 2014, it has been the centre of public attention as the province weighs its economic prospects, environmental consequences and violation of Indigenous rights.
Police action in the territory ramped up in November, with militarized RCMP raiding Coyote Camp and sweeping through the Gidimt'en checkpoint. They forcibly removed Indigenous peoples from their land and arrested dozens, including two journalists.
The sociology department's committee, created to help integrate goals outlined in UBC's Indigenous Strategic Plan (ISP), drafted the statement of solidarity.
Dr. Jennifer Berdahl, chair of the committee, said the ISP places the responsibility of education and change upon the university's departments and faculties. This statement of solidarity is guided by commitments made in the ISP.
"Openly stating our solidarity with the Wet'suwet'en people over the violation of their sovereignty and right over this pipeline project seems like a natural thing to do," she said.
Berdahl repudiated pro-pipeline claims by saying it's the difference between "short term jobs" and "long standing human rights issues and the dignity and sovereignty of the [Wet'suwet'en] people."
"The project violates the UN Declaration on the Rights of Indigenous People, and has been opposed by scholars and human rights advocates around the world. The Coastal GasLink company and pipeline has already been called out for failing to fix nearly two dozen ongoing environmental violations along the pipeline route that harm sensitive waterways," she said of the project.
As for actions beyond this statement, Berdahl said the sociology department is training faculty on Indigenous history and ensuring syllabi have Indigenous-centred content and are inclusive. She also noted that the department is looking to hire more Indigenous faculty.
The AMS also drafted a statement in solidarity with Wet'suwet'en addressed to BC Premier John Horgan and Deputy Premier Mike Farnworth.
The student society condemned the "colonial violence" taking place and called for ​​an end to violence against land defenders and Indigenous peoples at the checkpoint; a withdrawal of the RCMP from the territory; a protection of the Wedzin Kwa sacred waters; and "accountability for these actions and reparations for the harm."