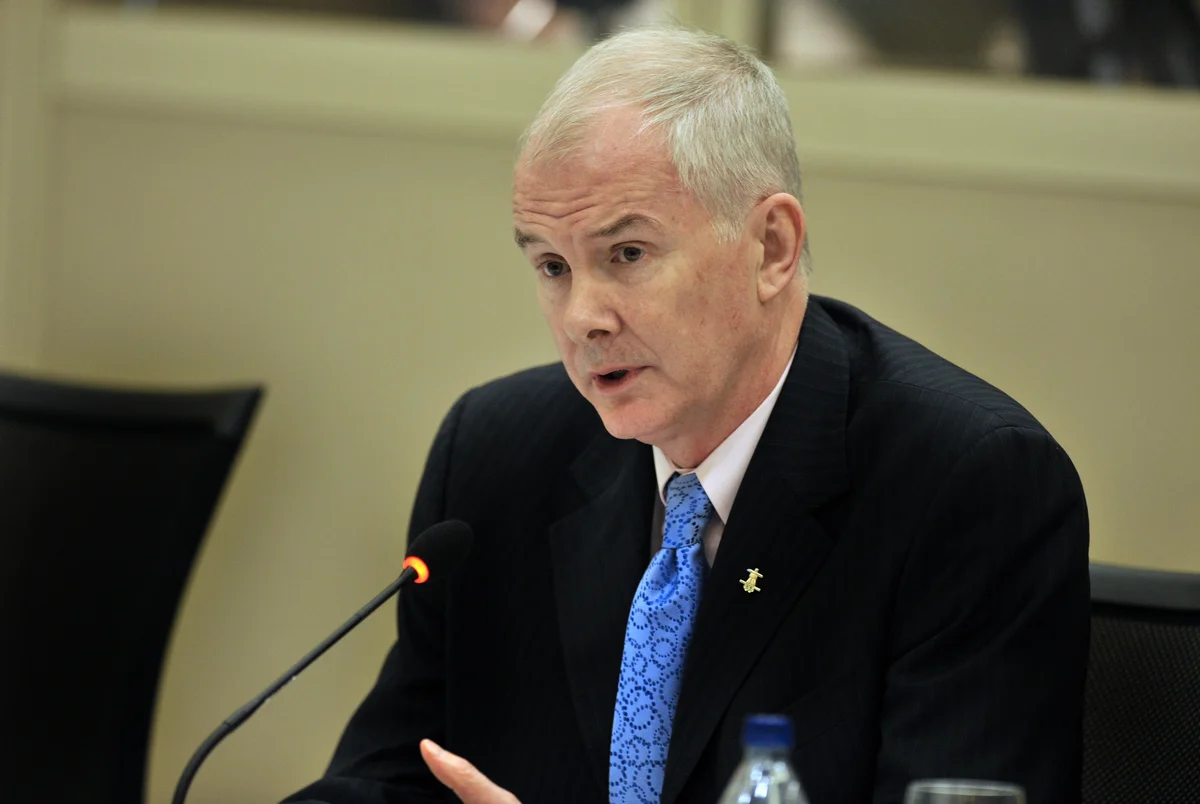 UBC has apologized for cancelling John Furlong's contract to speak in the wake of a letter of protest and community criticism of child abuse allegations made against him.
"UBC made this decision in good faith, but without proper consideration of its potential impact on Mr. Furlong or his family," said UBC President Santa Ono in a written statement.
Furlong is known for his work as CEO of the Vancouver Organizing Committee for the 2010 Winter Olympic and Paralympic Games. In 2010, UBC granted him an honorary law degree for his work.
In 2012, he became the centre of controversy after an article published in the Georgia Straight accused Furlong of physical and verbal abuse of children, many of whom were First Nations, during his time teaching at a residential school at Burns Lake in 1969 and 1970.
When Furlong was announced as the keynote speaker at the 18th annual LC Millennium Scholarship Breakfast — set to take place in February — UBC received a letter of protest from Glynnis Kirchmeier, who has currently filed a human rights complaint against UBC, and criticism from members of the UBC community on Twitter. She and members of the community criticized UBC for choosing a speaker that had allegations of abuse against him despite the university's commitment to the truth and reconciliation of Indigenous peoples.
It was then announced on December 23 that Furlong would no longer be the keynote speaker.
"While this decision was made without my knowledge or that of the UBC Board of Governors, I deeply regret this error and have apologized to Mr. Furlong on behalf of UBC. We do so again here," said Ono in the written statement. The university has confirmed that it was the UBC Athletics Department that made the decision, primarily to keep attention on the athletes that the banquet is supposed to honour.
Andrea Shaw, founder and managing partner of TTG Canada, the company that handles Furlong's speaking engagements, when informed of UBC's decision on December 22 asked UBC to "reconsider this decision" saying that "it was ill informed and would not serve the university well." 
UBC's public affairs department, however, says that the university will be standing firm in its decision.
"UBC will not be reconsidering its decision regarding this breakfast speaking engagement," said Susan Danard of UBC Public Affairs, in a written statement to The Ubyssey. "Regarding the future, President Ono has said that decisions need to be made following a more robust deliberative process. If, following such a process, the university determined there might be a role for Mr. Furlong, there is no reason why he wouldn't be contacted."
UBC has received quite a bit of backlash for their decision to remove Furlong — in an interview with the Vancouver Sun, Shaw noted that they had received over 75 letters of support from community members.
Some people took to Twitter to voice their complaints.
@lizaCKNW980 @CKNW @UBC @ubcprez Thxs for stepping up and taking ownership of this. As a UBC grad I haven't had a lot to be proud of lately but this is a good start

— Mike Wellar (@mikeinthevalley) January 3, 2017
Whoever cancelled the speech should be questioned for their sense of judgment and decency @UBC #poorjudgment https://t.co/8HkZXTsdIg

— nerissa yan 严佳韵 (@nerisslitigates) January 3, 2017
"While some take issue with Mr. Furlong, he also has a great number of supporters in the community, and there can be no question over his record of public service and his extraordinary contributions to amateur sport, to BC and to Canada," said Ono in the written statement.
Shortly after UBC's apology, Furlong released a statement through The Province. 
"I accept UBC's apology and regret for this decision and while very disappointed, I want to continue to put the students first," he said in the written statement. "I ask that everyone ... continue to support the event, as it is imperative that vital funds are raised to support and entice aspiring athletic stars to UBC."
Furlong also asked that the university still commit his full speaking fee to the athletics fundraising efforts, which UBC has since said they will be. 
"We very much appreciate Mr. Furlong's statement and continued support of UBC Athletics," said Ono in a written statement.
This article has been updated to include comment from Andrea Shaw and to clarify her comments in response to UBC's decision.