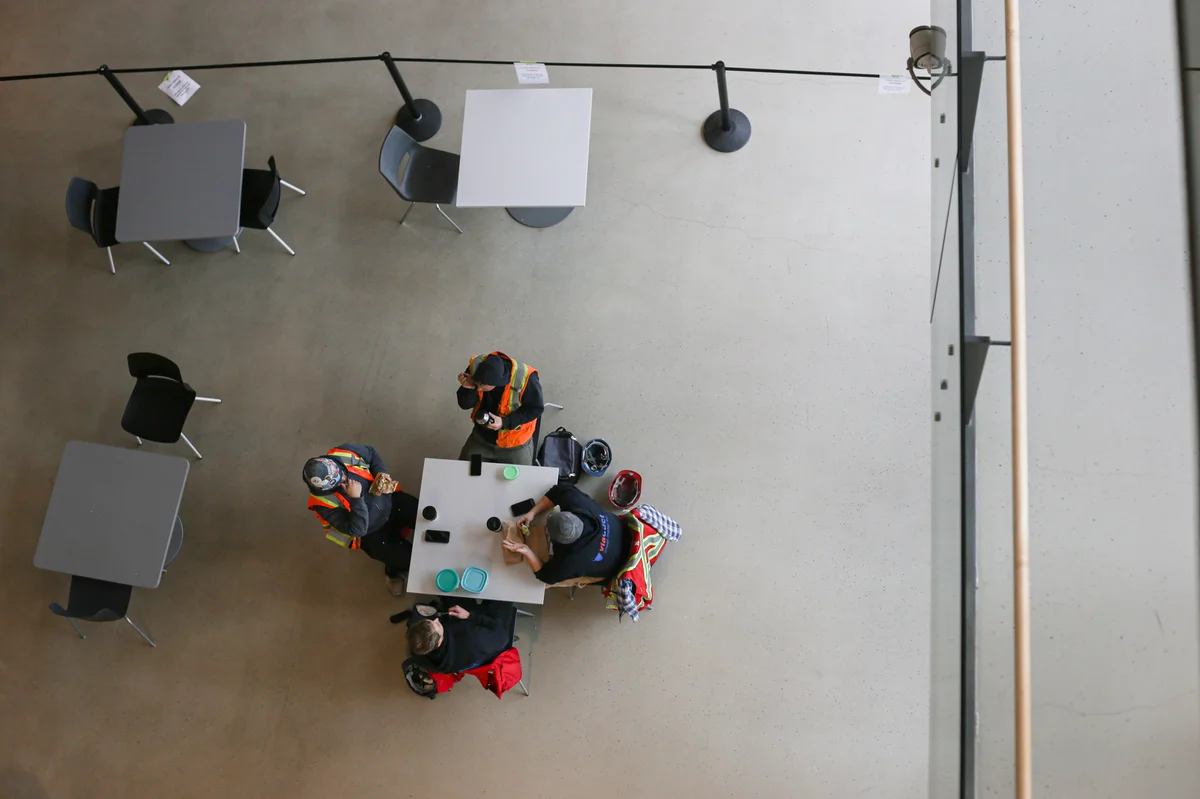 UBC's Faculty Association said the school has not yet provided direction for handling illness among faculty amid the recent wave of COVID-19 infections spurred by the Omicron variant.
The Provincial Health Officer Bonnie Henry directed businesses to prepare for up to one third of their workforce to be sick during this wave. UBC's community health service area has record-high test positivity, as reported by The Ubyssey. After initially broadcasting an announcement about the online learning model until January 24, the university moved to virtual learning until February 7.
While Faculty Association President Alan Richardson thinks moving classes online is "a good step," he noted that community members have contacts in their homes and social circles, which means the spread can continue despite going digital.
In an interview with The Ubyssey, Matthew Ramsey of UBC's media relations said UBC is in "the process of contingency planning at this point ... as per Dr. Henry's suggestion."
"We have followed the advice of the provincial health office and our medical health care partners since the first day of this pandemic."
Richardson said he is concerned about expectations around teaching virtually while sick and what could happen if faculty and students are unwell past February 7. "We're going to come back, but that's still probably going to be in the spike, and there's still going to be a lot of illness."
Ramsey said he was not "in a position" to address specifics related to illness among faculty but that the school includes faculty leadership in decisions.
Another issue of note is how to teach to groups of students effectively when a third of them could be sick.
Ramsey said the move to keep classes digital for longer would help the school develop contingency plans. He added that anyone expected to teach in person right now has access to resources that have been available to them since the pandemic began.
On the staff end, Joey Hansen, the executive director of the Association of Administrative and Professional Staff (AAPS), feels the school has done "the most important thing" by moving classes online.
Hansen said that since transmission concerns for AAPS relate to the workplace and "crowded transit" to UBC, allowing for remote work can limit the transmission of COVID-19.
Hansen said that the union has protections in its collective agreement regarding workload-related concerns for AAPS members. Any issues that come up will be dealt with "on a case-by-case basis."
AAPS hasn't "had a ton of feedback about folks being concerned about safety requirements," according to Hansen, but he said that might change when the school moves back to in-person learning in February.
Hansen noted that the university has demonstrated leadership during the Omicron wave. "Frankly, we wish the province as a whole would [have] demonstrated [leadership] in the last few weeks," he said.
Ramsey said that the school is "trying to pivot and flex" with regard to the evolving nature of the pandemic.
"We understand that there are questions out there, and we will endeavour to answer those as soon as we possibly can."