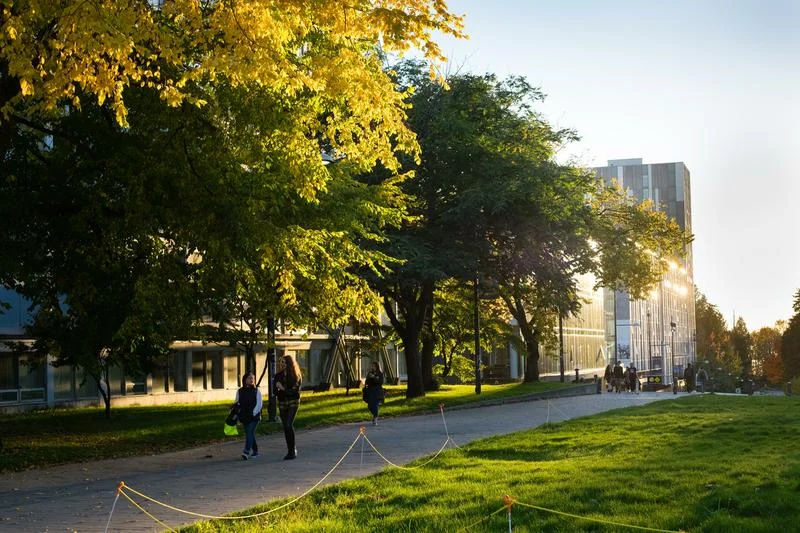 Following months of organization, UBC is set to introduce its first universally accessible American Sign Language (ASL) course. Intended as an introduction to sign languages, it will be available under the temporary course code LING 447H.
The course was developed by a team of faculty working with Nigel Howard, a deaf interpreter and instructor of sign languages at the University of Victoria (UVIC).
"We have here in the form of Nigel a world leader ... among deaf interpreters, among ASL instructors, who is in demand around the world," said Dr. Janet Jamieson, a UBC education professor who worked directly on preparing LING 447H.
"He's a natural leader to lead this venture."
With Howard's input, LING 447H has been designed as a pilot course to introduce the language on campus with the eventual goal of integrating sign languages into the curriculum of the linguistics department and UBC as a whole.
"For years, we have wanted to have tight ASL prerequisite for students coming into the program [in Education of the Deaf and Hard of Hearing]," said Jamieson. "These courses should be available on a campus like UBC."
Prior to this semester, the only way UBC students could take ASL — or any other sign language — was via a bridge program with Vancouver Community College (VCC), but that bridge program isn't always accessible. VCC's classes run on an entirely different schedule than UBC's, and can overlap with exams during final's seasons.
There was also confusion regarding whether credits from the ASL bridge program were equivalent to other foreign language credits.
"It's all about language"
LING 447H also intends to not just make ASL available but to specifically teach it under the heading of linguistics, emphasizing its unique cultural and linguistic elements that are often misunderstood or simply unknown.
Co-president of UBC Signs — the campus sign languages association — Jacqueline Wax believes that offering ASL via the linguistics department demonstrates that it's a distinct language and not just a tool.
"It's important that it's perceived as a full language because it is a full language," Wax said.
"Teaching it as a special education course makes it a special education tool — it stores it from the world because only a special group of people need it."
Jamieson said the decision to introduce the course via the linguistics department was only natural.
"If we positioned this course in special education, it would be an issue of accessibility and accommodation — not a good first for a language," she said. "We're talking about a course in language and culture — that's linguistics."
Debunking misconceptions
The placement of the course in the linguistics department also serves to debunk misconceptions about sign languages, as well as the deaf communities at large.
Howard explained that sign languages struggle to be recognized because deaf people are often typified solely as people with a disability — a definition that most deaf people reject.
"The medicalized view — for example, the term hearing-impaired — [and] the connotations of that are very negative," he said. "The term hearing-impaired brings to mind someone who is impaired, as in impaired driver. We see ourselves people that acquire a language and are visually oriented, but otherwise we live our lives just like other people."
Instead, the deaf communities and speakers of sign languages place much more important on their shared language and not their ability to hear, according to Howard.
"We're trying to encourage society to shift their mindset from a pathological to a sociological view — a cultural and linguistic view," he said.
"UVIC has offered it now for 10 years affiliated with the department of linguistics. It's all about language ... [and] studying ASL and deaf culture actually opened up [student's] world to seeing all cultural groups with more sensitivity."
This article has corrected the errors regarding "sign languages," "American Sign Language" and "communities," as well as updated to clarify the ASL prerequisite.