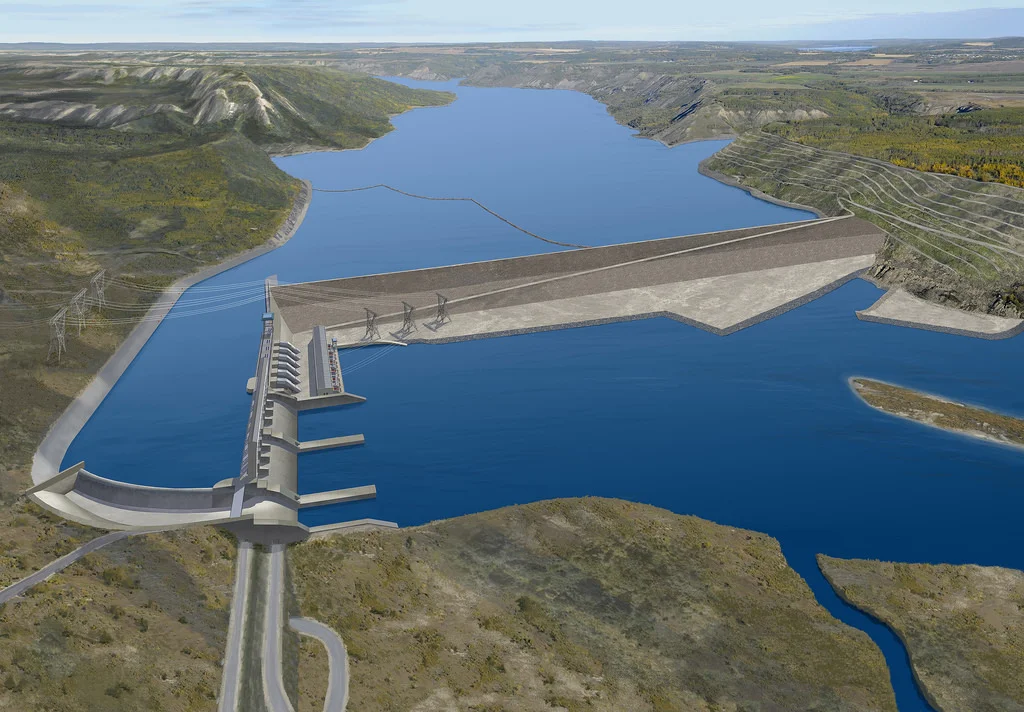 After analyzing Site C, UBC researchers have now said that the hydroelectric dam project at Peace River in northeastern BC is much more expensive than alternative solutions. Cancelling the project by June 30 would save between $500 million and $1.65 billion, according to their research.
According to BC Hydro, Site C promises to "provide more than 100 years of affordable, reliable clean power" and "enough energy to power the equivalent of about 450,000 homes per year in BC."
Written by Rick Hendriks, Phil Raphals and Karen Bakker, the study relied mainly on information made public by BC Hydro. After modelling 10 different scenarios, with three sub-scenarios each, the researchers concluded that the project was not economically past the point of no return.
According to Bakker, the business case for the project has gotten much weaker since it was approved in 2015. This change is due to an increase in the cost of Site C, a decline in the cost of alternative options such as wind power and a reduction in the demand for electricity beyond 2024, according to BC Hydro forecasts.
"If we were to make the decision about site C today, it [would be] made by comparing Site C to another portfolio," said Bakker. "At the time it was wind power plus natural gas, [but] we looked at a portfolio of wind power, energy conservation, and hydro storage. The other portfolio turns out to be much cheaper, probably at least a billions dollars cheaper."
Based on the results of the research, Bakker believes that a review of the project by the BC Utilities Commission is merited. She also believes that it would be cheaper to cancel or suspend Site C at this point in time.
"No one has a crystal ball, so we're not saying anything about the decision itself, but we're noting how much cheaper the alternatives have gotten," said Bakker.
Before this economic report, the researchers also published four other reports that examined "First Nations issues, environmental impacts, regulatory process and greenhouse gas emissions" since May 2016.
"When the environmental assessment panel co-commissioned by the federal and provincial governments issued its report, [it] recommended that the project be referred to the BC utilities commission," said Bakker. "It also identified some issues that it [did not] have the time or mandate to address, like infringement on treaty rights, cumulative impacts, [and] an optimized greenhouse gas emissions analysis.
"In the ideal world, we would have assessed all those things and certainly the joint review panel's report indicated we should, so [we thought] let's just do that," said Bakker. "Let's go methodically one by one through the issues that the regulatory process didn't address, and that's what we've been doing."