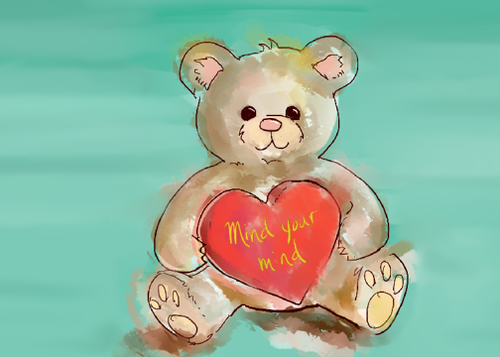 Some people maintain their mental health by going to see a psychologist or counsellor. I'm a huge fan of mindfulness, so today I want to share some information regarding mindfulness and mindfulness-based therapies.
First, what is mindfulness? According to Jon Kabat-Zinn, "mindfulness means paying attention in a particular way: on purpose, in the present, and nonjudgmentally."
The second question is, what is psychotherapy? Often referred to as "talk therapy" or counselling, psychotherapy is a process that helps individuals change the way they think, feel and act. There are many different approaches to therapy, and each of them have their own respective strengths and weaknesses. Psychotherapy is often based on verbal communication, although there are some forms of therapy that rely on non-verbal means of expression (e.g. art therapy, play therapy). There is the option of individual, couple or family therapy.
What are mindfulness-based therapies? According to Gerald Corey, author of the book Theory and Practice of Counseling and Psychotherapy, mindfulness and acceptance-based approaches include components like mindfulness, acceptance, spirituality, values and meditation. Here, mindfulness and acceptance go hand-in-hand. The goal is to accept reality as it is while being non-judgmental and mindful of the present moment.
Dialectical Behaviour Therapy (DBT)
DBT is a type of therapy sometimes used to treat individuals with a diagnosis of borderline personality disorder. It helps people with suicidal thoughts learn how to tolerate distress and regulate their emotions, while maintaining meaningful relationships. Keep in mind that DBT has been demonstrated to help many individuals, including those who struggle with substance dependence, depression, post-traumatic stress disorder and self-harm, according to Corey.
Mindfulness-Based Stress Reduction (MBSR)
MBSR was developed by Kabat-Zinn, who introduced Buddhist practices of mindfulness to western medicine. It's an eight-week program that was initially created to help relieve medical patients of stress, pain and illness. There is a heavy emphasis on formal and informal meditation practices.
Mindfulness-Based Cognitive Therapy (MBCT)
MBCT is fascinating. There is a heavy emphasis on self-compassion and treating yourself with kindness. The therapy is popular to help those suffering from depression. The typical format is an eight-week group treatment, although it differs depending on the client's needs. What I like about MBCT is that it helps you realize that your thoughts are simply thoughts, and you don't have to react to them, because that usually increases your suffering.
Acceptance and Commitment Therapy (ACT)
ACT is one of my favourite types of therapy, because it takes into consideration a person's values. The goal of ACT is to fully accept your present circumstances and engage in behaviours that will help you achieve your goals. One of the big tasks of the therapist is to not only help clients identify their values, but also obtain from them a commitment to live by those defined values.
There's so much more to say about mindfulness-based therapies, and I feel like I haven't done them justice by summarizing them. However, I can say that mindfulness has made a huge difference in my life, and I'm glad that these therapies are gaining popularity. I believe that they have the capacity to help individuals who are in deep psychological pain, and I also believe that mindfulness is something that everyone can benefit from.
For more information about finding a registered clinical counsellor in BC, check out the BC Association of Clinical Counsellors. For more information about finding a registered psychologist in BC, check out the British Columbia Psychology Association. For mental health resources on campus, check out Campus Lightbox.
The authors of this column are not mental health professionals. If you need additional support, please contact Student Health Services, Sexual Assault Support Centre and/or the Wellness Centre. In case of an emergency, call 911.