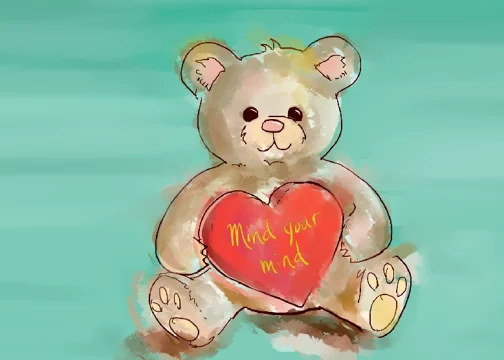 Ah, the holidays.
What comes to mind other than the prospect of leisure time and the sensation of being liberated from academia's iron grip? Time spent feeling weightless and unburdened, doing fun activities that actually bring you joy while surrounded by friends and family.
It's a short period of time a lot of people look forward to and why not? You finally have your life back! Everything is going to be okay. Everything is going to turn out the way you want them to.
Except — wait. Hear that? It's the sound of this holiday-movie-esque fantasy exploding like a snowball meeting the end of its lifespan. Sure, the holidays are a time you expect to relax, but what if the idea of doing cozy things only brings painful memories? What if you don't know what to do with yourself now that you have time to do whatever you want? What if being in the same house as your family stresses you out more than exams do?
Let's be real: the holidays are an empty pocket of time that has become associated with of love, family and joy. Unfortunately, that's not always the case.
Whatever the holidays mean for you — whether it's a time to recuperate from your crazy semester, a time to enjoy with family, a vacation to explore new places, a time you dread with your entire being, a chance to earn a fatter paycheque — here are some ways you can try to relax or at least, make things easier on yourself if the holidays are a time you hate.
Sometimes, relaxing takes more work than ideally necessary — as backwards as that sounds. For me, I'm so accustomed to having tasks to finish, a deadline to meet and places to be that letting my brain slow down has been trained out of my nature.
When I find myself struggling to slow down, sometimes I don't fight that restless urge. I know I'm going to be wasting time forcing myself to relax, so instead I use that time to burn the energy off first by going to the gym or going for a run outside. It is so much easier for both my body and mind to settle after that, and by then, I can genuinely enjoy my glass of wine and book.
Other times, relaxing doesn't have to be "typical" things like bubble baths or naps. It can also take the form of exercising a different part of your brain. For example, painting, listening to or making music, cooking and writing are leisure activities that allow a release of a different type of tension. If you've been restraining your creative self all semester, the winter break would be a good chance to let all of that out. Not to mention, these activities would be helpful for reflecting on any necessary events or experiences as well.
I know a lot of people might take this time to pick up extra shifts and fill up their bank accounts to sustain all the Christmas shopping they want (or feel obligated) to do. Maybe it's a way for you to dodge family events or simply distract yourself from other things you'd rather not dwell upon. Major kudos to you for keeping up the hustle and do what you need to do, but remember that it's important to take breaks when you need them. Because you do. Treat yourself with a nice meal, an extra glass of wine, whatever you feel will lift your spirits enough to return to work.
There are more ways to let yourself have the kind of break you want or need, but these are just some options to consider other than the conventional idea of "couch-potatoing" with a mug of hot chocolate. Being idle does not necessarily mean feeling relaxed, so it's up to you to decide what form of relaxation you need.
Find it, enjoy it and prepare for the new year to come. Happy relaxing to all you lovely readers out there — I hope you all find happiness and peace over the break.
See you in the new year!
The authors of this column are not mental health professionals. If you need additional support, please contact Student Health Services, Sexual Assault Support Centre and/or the Wellness Centre. In case of an emergency, call 911.