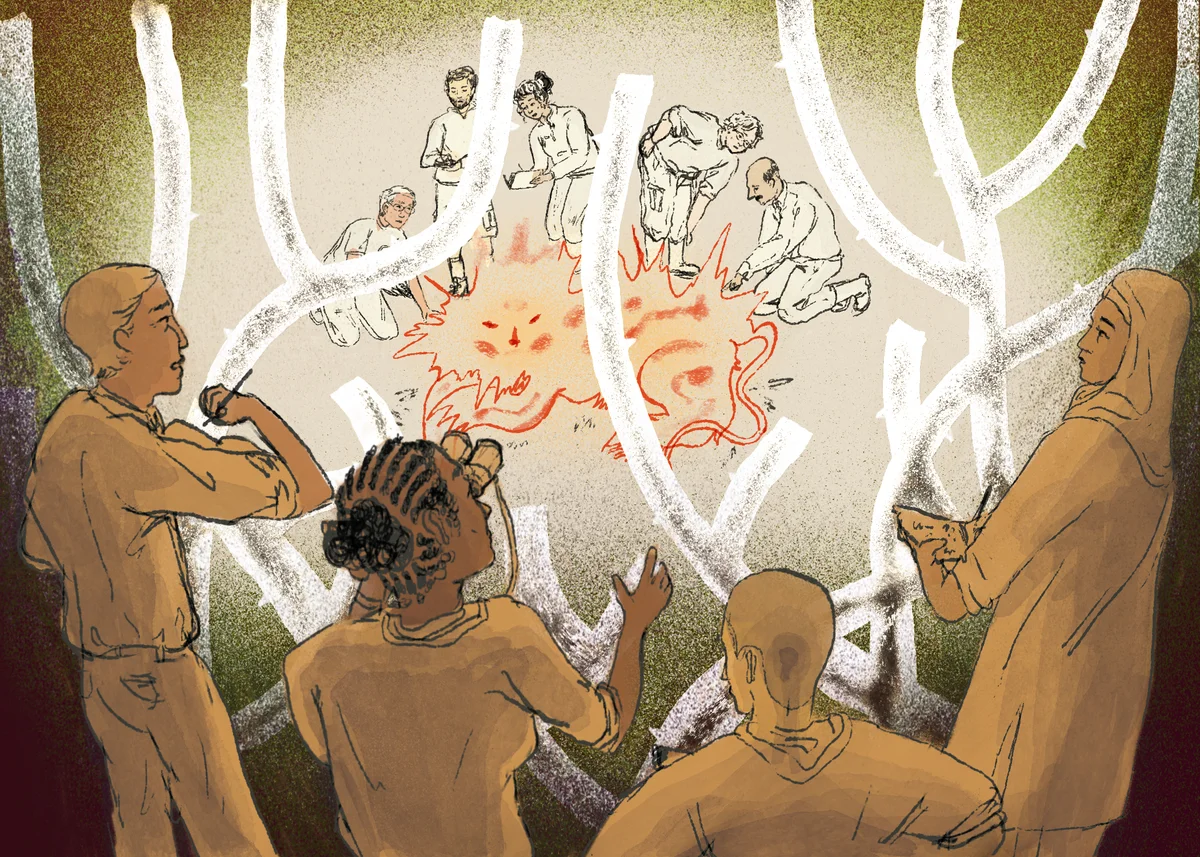 In Canada and the United States, the field of ecology and evolutionary biology (EEB) is overwhelmingly white. UBC's Faculty of Science is no exception.
According to Ninan Abraham, associate dean for equity and diversity in UBC's Faculty of Science, 16.7 per cent of the faculty identify as visible minorities and less than 1 per cent as Indigenous, based on a self-identification response rate of 74 per cent of the entire faculty. Currently, statistics are not collected specifically for Black faculty, although upcoming revisions to the survey may allow the gathering of more detailed race-based data.
In comparison, the 2016 census shows 22.3 per cent of Canadians identify as visible minorities and 4.9 per cent identify as Indigenous.
In response to these inequalities, six scientists in EEB penned a letter directly to students who identify as Black, Indigenous and people of colour (BIPOC), offering advice based on their lived experiences in a race-biased academic system.
The article, published in the scientific journal Nature Ecology and Evolution this July, outlined ways 'whiteness' permeates the field and gave tips to current BIPOC EEB students and researchers for easier navigation of academia.
"'What advice would I have wanted to hear?' That's how we tried to craft it," said Michelle Tseng, UBC assistant professor in the departments of botany and zoology and lead author of the article.
For instance, Tseng and her co-authors advised BIPOC students and researchers to "speak up, strategically." The paper asserts that, in white-dominant spaces, BIPOC can feel unheard or unable to speak out at times. The paper also acknowledged that constantly having to assert oneself can be draining, and suggested seeking support in allies and defining oneself on one's own terms.
"Speaking up only works if you are being heard," reads the paper.
"I think that diversity is really the strength of the article," wrote Diane Srivastava, professor in the zoology department and co-author of the article, in an emailed statement to The Ubyssey.
The article itself is authored with the lived experiences of researchers from Honolulu, Hawai'i to Paris, France. Every author involved is currently at different stages in their career and embodies different intersectional identities such as race, ethnicity, gender and sexual orientation, wrote Srivastava.
Diversity of experiences among BIPOC
Yet the exact path to moving with ease through academia as BIPOC is a topic of debate.
In August's issue of Nature Ecology & Evolution, a response piece penned by Samniqueka Halsey, an assistant professor in the School of Natural Resources at the University of Missouri, and co-authors, shares advice from a differing perspective for EEB's BIPOC demographic.
After reading the original article, Halsey gathered her colleagues to pen a response piece that highlighted their voices and experiences as Black women in academia in the United States.
"I felt like we needed to write a response because this is their perspective. But it's not the only perspective," said Halsey.
Each of Halsey's colleagues picked a section to respond to that resonated with them most.
Halsey responded to the advice to "Speak up, every time." As a tenure-track professor, she noted that she often gets advice warning her to be careful about what she says, or risk not getting tenure.
"I'm not afraid that I won't get tenure because of my research or my teaching. I'm afraid I won't get tenure because I'm a Black woman," said Halsey. "So I need to speak up, I need to do things diversity related to make sure that I do have a chance to get tenure." To Halsey, staying quiet only works to sustain the status quo.
Tseng said that it was a worry from the beginning that "not everyone was going to think that it was good advice."
"And some people thought it was terrible advice. And so then they let us know. And I respect that."
During this experience, Halsey reflected on her long journey in becoming more racially aware, having grown up in an environment that promoted a certain path to find success in American society.
"Ten years ago, if someone had told me that I was assimilating, I probably would have felt some discomfort. I would have been like 'No, I'm not [assimilating]. I'm just trying to do what's right … be [a] good person, get good grades.
"I think a lot of people are on [this] journey and at various stages, and I just say, 'Lean into the discomfort' ... I still make mistakes, and I just try not to get defensive and try to learn from them," said Halsey.
BIPOC supporting BIPOC
Two contrasting sets of advice are presented in these two articles.
In the end, it's about BIPOC supporting each other in a system designed without them — as Tseng tweets, "Let's do our best, gradually educate ourselves, & give each other the benefit of the doubt."
To those of us who are new to promoting & supporting diversity in EEB, recognize that most of us are not experts in equity, diversity, and inclusion & we are not scholars of race theory. Let's do our best, gradually educate ourselves, & give each other the benefit of the doubt.

— Michelle Tseng, PhD (@mtsengphd) August 28, 2020
For the student reading these articles, Halsey suggests reading both pieces. "I would want [students] to take whichever advice that feels more comfortable to them, that's more authentic to themselves," she said.
"I think one of the hardest challenges as an early career BIPOC researcher is the feeling that you struggle alone. … So if our article has helped them feel less alone, then it has succeeded," wrote Srivastava.