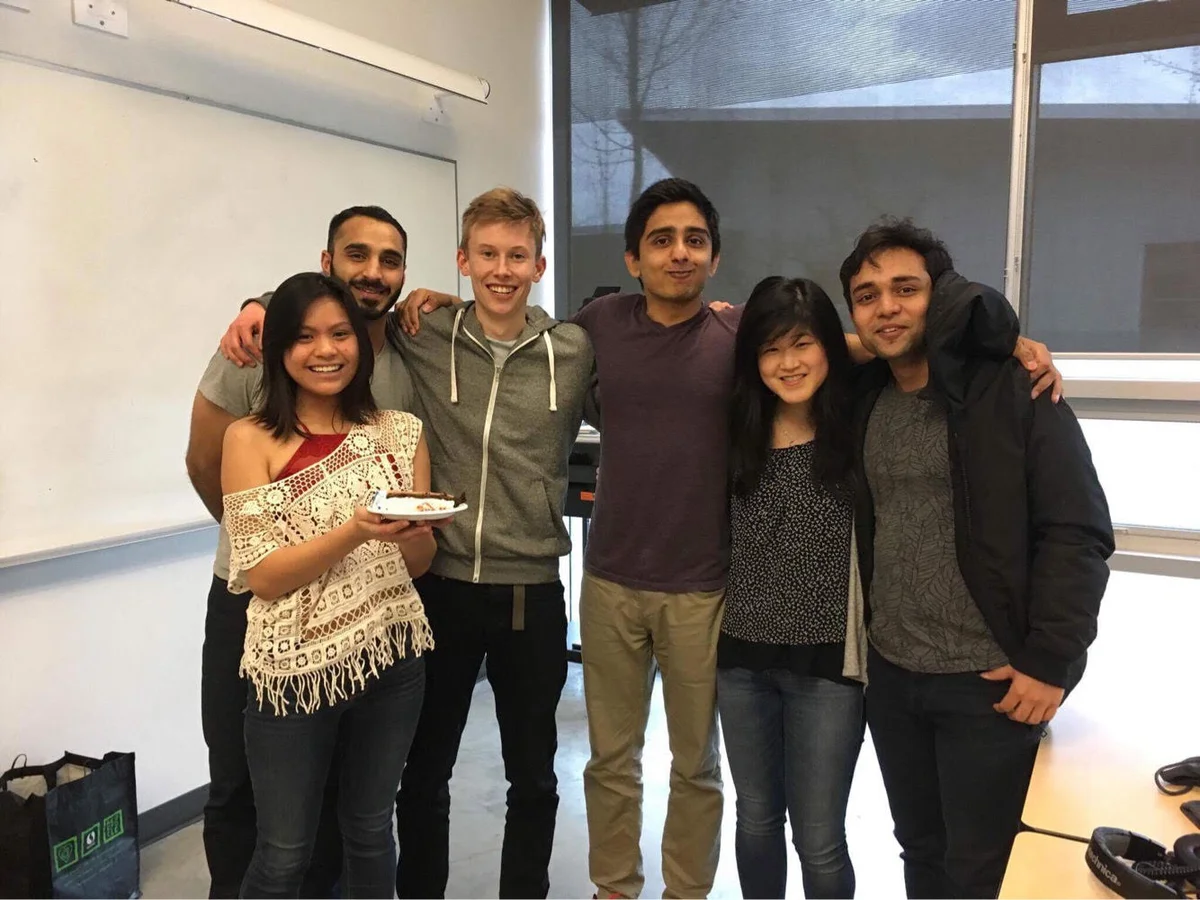 From virtual reality to backflipping robots — yes that's a thing now — technology is changing our world at a rapid pace and is constantly making new ideas a reality, from the mundane to the miraculous. Code the Change UBC aims to provide students with the opportunity to apply their computer science skills by working on projects that benefit the greater Vancouver community.
While the UBC chapter was established just last year, Code the Change has existed since 2009, and has spread from its first chapter at Stanford University to universities across North America.
Every year, the club selects a handful of software projects to pursue pro bono for local nonprofit organizations, pitching potential projects to its members to assess whether there is the interest and technical expertise needed to develop the project.
Members get the opportunity to build their skills working on real-world projects and become part of a community of other students they can learn from.
"It's empowering for students to be able to work on real-world problems and develop real solutions with the skills they're using in school," said CTC UBC founder and president Ben Chugg, a fourth-year student in computer science and math. "I think typically there can be a large disconnect between what you're learning in school and what's going on in the world, and this provides a way to sort of bridge that gap."
For their part, nonprofits receive a custom software tool that they may not have had access to otherwise. Many nonprofits are unable to pay for software development, and miss out on some of the benefits that technology can provide.
Many of UBC CTC's past projects have involved digitizing data and building custom databases. In addition to making the record-keeping process much more efficient, custom databases can also give organizations access to specific analytics, allowing them to track trends and assess their performance.
Once they have selected the projects they will be working on, club members form small teams to work on each product, doing their best to ensure each team has a mix of older and younger students.
Teams meet twice weekly for "code nights" to work on their projects, with team leads giving club execs periodic updates on the status of their work to ensure that everyone stays on track.
Projects can take anywhere from four to eight months to complete depending on their complexity — one VR project the club tackled required four months of debugging time alone.
The club also hopes to serve as a space for members to pursue some of their own ideas as well.
One of their current projects, the brainchild of Alisa Liu, second-year computer science student and co-head of public outreach, is Moonwalk, an app that will connect students walking home at night so they do not have to walk around campus alone. After entering some information, users will be able to see if there is anyone else near them heading the same way at the same time.
While CTC hopes to grow their presence in the Vancouver community and establish themselves more deeply at UBC, they also hope that at its core the club will still focus on allowing members to build their technical skills while also developing their sense of altruism and desire to use those skills to meet needs in society.
"I want students to get addicted to the good feeling they get once they implement a project and hand it off to an organization and see them use it and [see] how much easier it makes their lives," said Angad Kalra, a fifth-year computer science and math student and software lead.
"I want them to really enjoy that feeling so when they're graduated and go off and do more work, they try to go for careers where the skills they're learning are helping those that are in need."