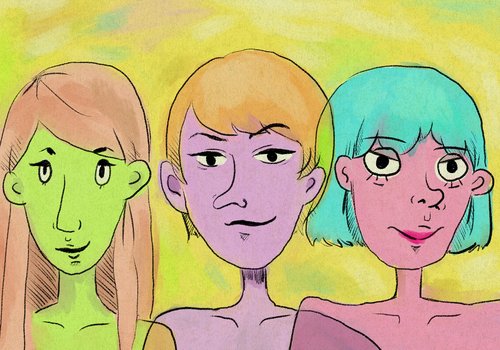 A study led by Jamie Veale, a lecturer at The University of Waikako, and Elizabeth Saewyc, a professor at the UBC school of nursing, suggests that pregnancy rates among transgender youth in Canada are similar to those in the population of cisgender youth.
According to Saewyc, there is an assumption that transgender youth who take gender-affirming hormones have no risk of pregnancy with unprotected sex which is untrue
A total of 923 transgender youth across Canada aged 14 to 25 participated in the study, which is the first major national online health survey studying pregnancy involvement, meaning they are one of the biological parents of the offspring.
The researchers found that the rate of pregnancy involvement among transgender youth is about five per cent, which corresponds to that in the cisgender population. Furthermore, even though the rate among 14 to 18-year-olds is much lower than that among the 19 to 25-year-olds, the rates in both age groups correspond to that of the cisgender population in the same age groups.
The study also examined pregnancy involvement in relation to sexual and mental health issues. The researchers found that differences in health behaviours were minor when compared between those taking hormones, transitioning between genders and receiving social support from peers. The major difference was that pregnancy involvement correlated to a higher rate of getting a sexually transmitted infection, which according to Saewyc, makes sense because unprotected sex leads to both pregnancy and infections.
With new information from this research, Saewyc believes it is essential for public health workers such as physicians, nurses and counsellors to provide accurate information to transgender youth with sexual and mental health issues, to reduce unwanted pregnancies.
"We realized that in order to understand their health, as part of this grant, that we needed to do our own survey and make it a national survey," said Saewyc. "It uses the same kinds of questions that are asked on the provincial school-based surveys or the Canadian community health surveys. It's just that it's focused on trans youth so that we actually have a large enough sample to be able to understand what's going on with their lives."