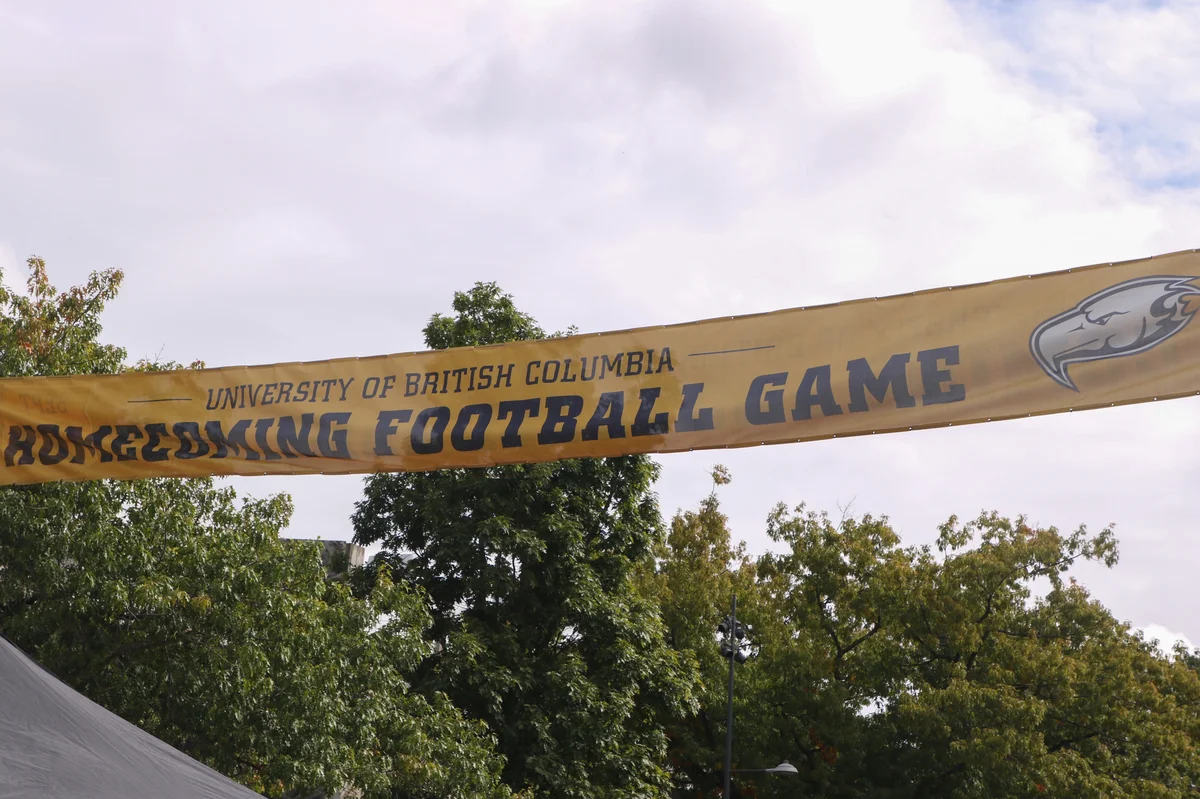 With students settling back into campus life, the stage has been set for one of the most anticipated athletic events of the year: Homecoming.
While the festivities surrounding the game are sure to be a blast, the actual matchup on the field may be even more exciting. After their first 3–0 start in over a decade, they come into Friday's matchup having to face their toughest opponent yet.
The University of Alberta Golden Bears are also undefeated coming into Friday's game— the only other team in all of Canada West (CW) to still have a clean record. With both teams ranking inside the top ten nationally, this matchup is sure to determine the balance of power in CW.
Head coach Blake Nill is embracing the pressure of such a high-caliber matchup.
"If you want to play for championships, you have to learn to play the big games. I'm really looking forward to playing a caliber of team like Alberta. I think it's going to be a great test for us," he said.
While the Thunderbirds have been able to be stingy on defence all year, they face a difficult task in stopping Alberta's rushing attack. Led by running back Matthew Peterson, Alberta's ground game has been a thorn in the side of opponents all year. In order to continue the Thunderbirds' winning ways, Nill emphasized the importance of stopping Alberta's rushing attack.
"That's what I think the key is. Can we limit Matt Peterson and that run game? If we can, I think that's the first step to success. If we can't, it's going to be a long game," he said.
On offence, the Thunderbirds have been on fire, putting up more than 40 points in their last two contests. While it will be a tougher task against Alberta, UBC quarterback Garrett Rooker seems up to the job. Even after coming back from a hip injury last season, Rooker has managed to throw seven touchdowns to only one interception as the most efficient CW quarterback.
As a football fan, this is exactly the kind of matchup you dream of. The two best teams, playing each other in the best environment possible, in front of the biggest crowd possible.
With the annual Homecoming Trek starting outside of the Nest at 3:30 p.m, the Homecoming Street Party outside the stadium at 4 p.m. and the game starting at 6 p.m., there will be plenty going on and no reason not to come down and experience this once-a-year event.