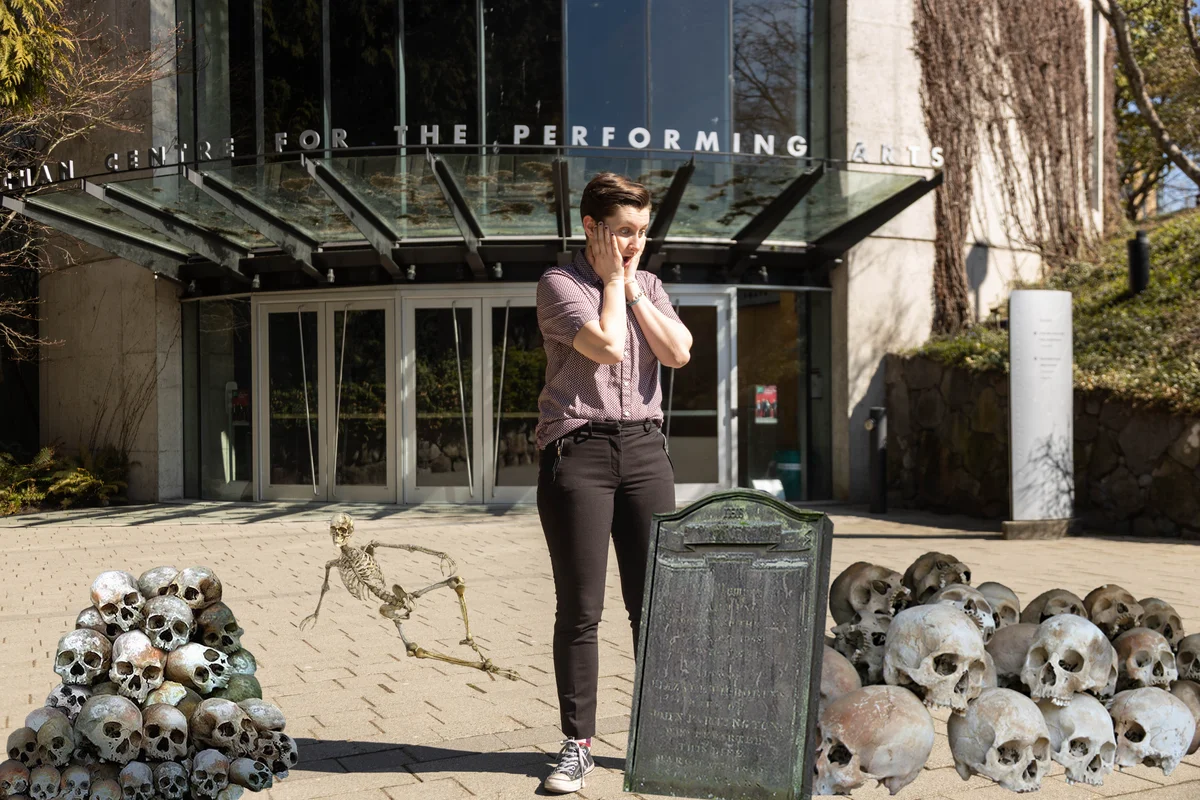 The vuvuzela-xylophone performance by the world-renowned Anne Teak at the Chan Centre was the perfect combination of obnoxious and confusing. That said, I cannot in good faith give fair commentary on this performance because I honestly could barely pay attention to the stage while there were approximately 1,184 decaying corpses in the seats around me.
Walking into the Chan, I was confused by the smell radiating out of the auditorium. However, my immediate attention was fixated on the literal skeleton sitting on one of the lobby benches. I was going to ask the usher if she had seen what I did, but she just stared at me and asked how old I was.
I followed my nose into the auditorium, where I found exactly what was radiating the scent — the audience. I don't think I can properly describe how unsettling it is to have to scoot past rotting flesh to get to your middle-of-the-aisle seat.
I will say, this made the Chan a much more intimate performance venue than others in the city. While some spots like the Vogue or the Commodore offer full crowds of young, excited audience members, when Teak took the stage it was literally just her and myself. As Teak blared on the vuvuzela, we locked eyes and maintained that contact for a solid 90 minutes. I don't blame her — I can only imagine how terrifying it would have been to try and artistically engage with a corpse.
When the performance was finished, my lone clapping filled the room. Disturbed, I shuffled out of there pretty fast to chug a bottle of gin in an effort to both forget the horrors I had just witnessed and to mask the odor of decay stuck to my clothes.
Although I can never unsee that wicked nightmare, the student ticket pricing was pretty reasonable — I'd recommend the Chan for a more casual evening out!