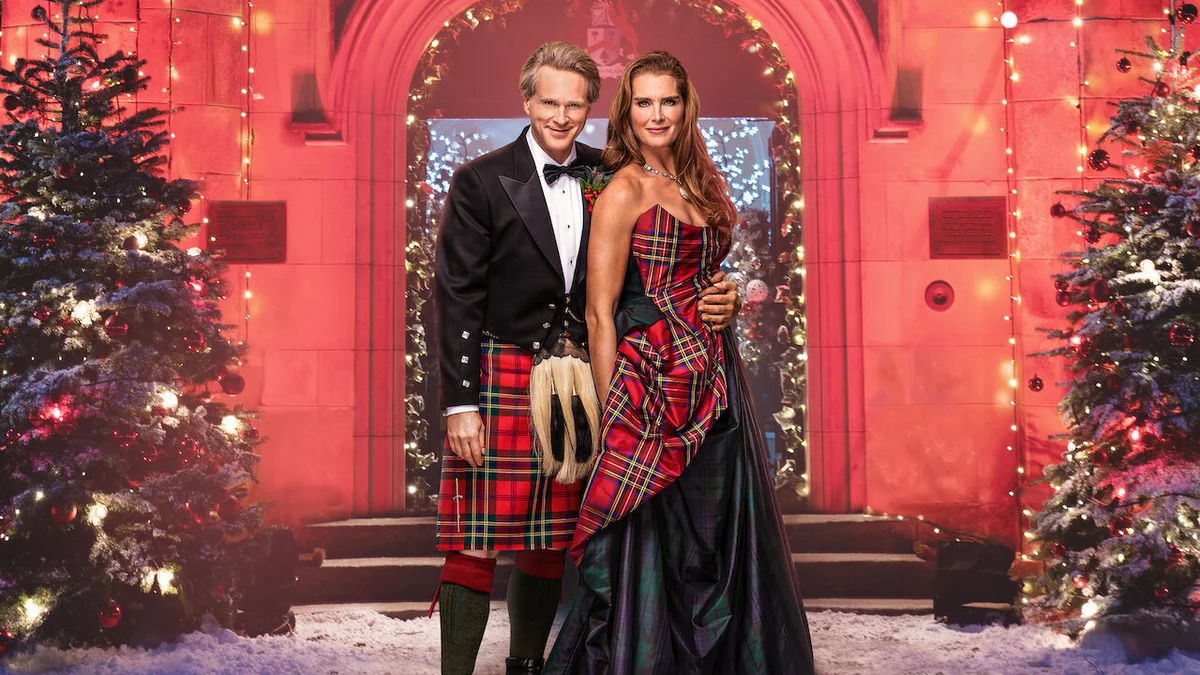 I will admit it. I am a hopeless romantic and a much too lenient critic.
I am also completely and totally in love with Scotland — the local mythology, the stretching green, the lochs, the castles, the adorable Highland Coos, even the bagpipes and Irn Bru (don't knock it until you drink it at least three times). Reign, CW's totally historically inaccurate series about Mary, Queen of Scots, may or may not have been part of the reason I became a history major.
And modern day love stories that are set in Scotland? Needless to say, they have my heart. Case in point: Made of Honor (2008) is one of my favourite movies of all time, despite its mediocre ratings (and its downright bad rating on Rotten Tomatoes) that I only found out about while writing this review. Stephanie Kate Strom's Prince in Disguise (2017) may be one of the only instances I stayed up to an obscene hour to finish a book the night before an AP exam.
But A Castle for Christmas is a Netflix movie, so I set my standards accordingly. Somehow, it still managed to exceed all of my expectations and even had me bawling my eyeballs out at 12:40 a.m. (No seriously, I had to pause, get out of bed and grab a tissue before I could continue.)
Released on November 26, 2021, A Castle for Christmas tells the story of Sophie Brown (Brooke Shields), née McGuinty, a recently divorced and disgraced American romance author from New York City. With her fans angry at her for killing off the main love interest of her novels, Sophie impulsively decides to travel to Dun Dunbar, Scotland, where her dad is from. There, she falls in love with the castle, the people in the village and, as anticipated, the Duke of Dun Dunbar (Cary Elwes).
The beginning of the movie kept me skeptical. As a twenty-year-old college student who has to debate whether I want to pay the $15 to take an Evo back to campus or wait 27 minutes for the next 33 bus, Sophie — who not only impulsively hops on a plane and then a cab to a remote part of Scotland, but also impulsively buys a castle — is not the most relatable protagonist.
But I'm glad I kept watching because as the movie continues on, Sophie (who turns out to be awkward and sometimes lost and confused, and not in a cringy way) becomes more lovable as she navigates her new identity and friendships. Duke Myles is similarly cheesy-but-not cringy, and the other characters all add fun and personality and made me fall in love with the town alongside Sophie.
The love storyline between Sophie and Duke Myles was completely expected. She literally falls into his arms at their first meeting. Then they hate each other. Then the Duke moves Sophie into the castle and tries to make her life miserable (in an effort to deter her from buying the castle). But then they open up to each other and start catching feelings. But they don't want to admit it. And then they kiss, and it's magical for about 24 hours, before the Duke's pride gets in the way. But then he has a discussion with his friend and a change of heart, and goes to apologize and they accept that they're in love and all is right in the world on the night before Christmas.
But just because it was expected doesn't mean that it didn't send my heart through all the romantic angst. That near miss, before the Duke said something along the lines of, "This wasn't a date," just made my heart feel all sorts of things. And when they 'give up' at the climax of the movie, I couldn't help but cry (an effect that none of the Kissing Booth movies had on me).
Overall, it's cheesy, it's heartwarming, it's a Christmas movie, it's set in a beautiful location and it plays on the royalty-at-Christmas trope, but slightly more realistic (key word: slightly). But just because it wasn't anything revolutionary or exciting doesn't mean that it didn't make me want to move to Scotland and find a duke and castle for myself.