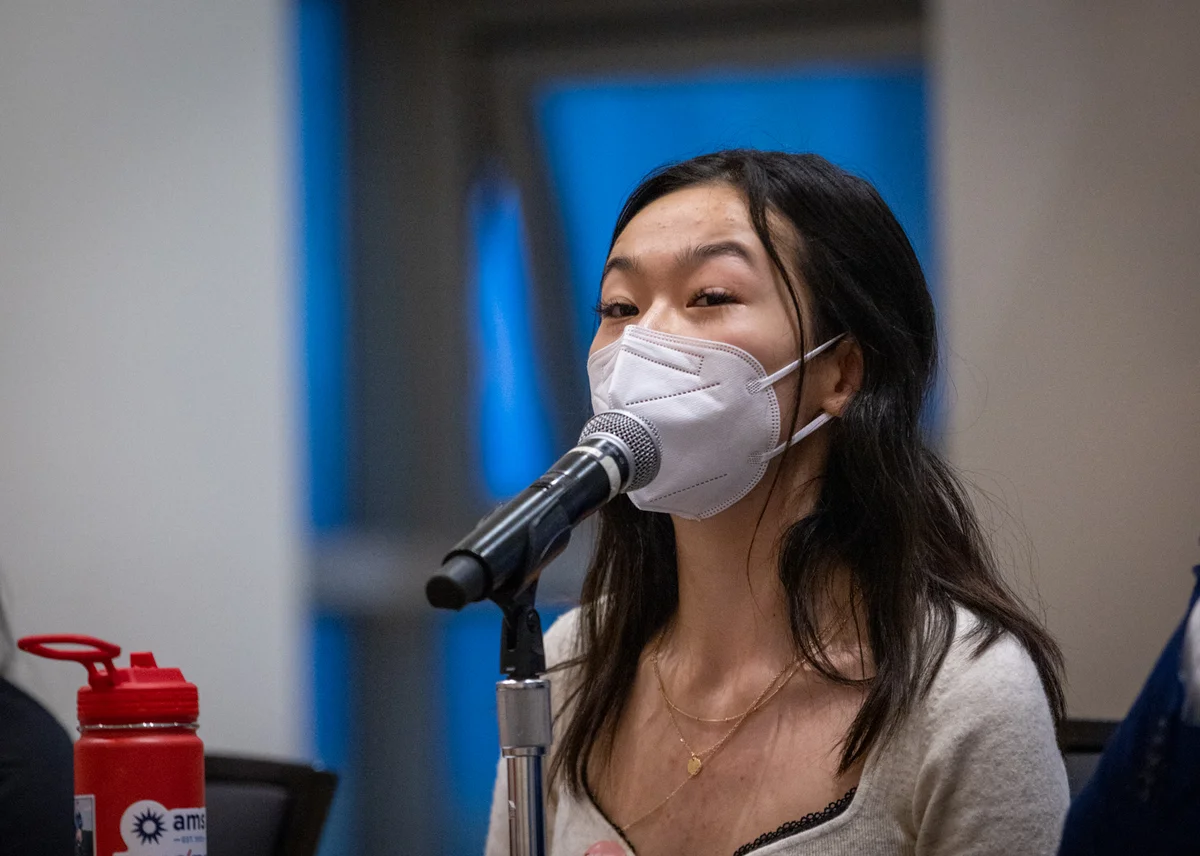 AMS VP Academic and University Affairs (VP AUA) Dana Turdy is taking a leave of absence for "mental health, family and personal reasons," according to AMS President Eshana Bhangu. 
Bhangu announced the temporary departure in a statement on January 7. 
"We wish [Turdy] nothing but the best and extend a sincere thanks to her for her work," Bhangu wrote. 
In a message to The Ubyssey, Bhangu wrote the leave will begin January 16, and last for a minimum of two months, but with the possibility of an extension. 
"There is a possibility that the interim [VP AUA] could be completing the term, although we hope that that's not the case, [Turdy's] well-being is most important," Bhangu wrote. 
AMS executives' terms finish at the end of April. 
In her statement, Bhangu wrote that a job posting for an interim VP AUA will be posted on January 9. In accordance with AMS bylaws, candidates will be selected after an interview and appointed at a special AMS Council meeting on January 16.  
In her role as VP AUA, Turdy has advocated to the university on increasing support for food security and harm reduction. This term, her major priorities included submitting the AMS's budget priorities to UBC and working on a referendum about UBC's investment practices. 
Bhangu wrote the AMS will ensure advocacy continues "uninterrupted regardless of the situation."
This will be the second interim executive this year, following VP Finance Rita Jin's resignation in July 2022, after her course load was not approved by AMS Council. 
After that resignation, Bhangu took on the role of interim VP finance until a by-election in September 2022 when current VP Finance Lawrence Liu was elected.