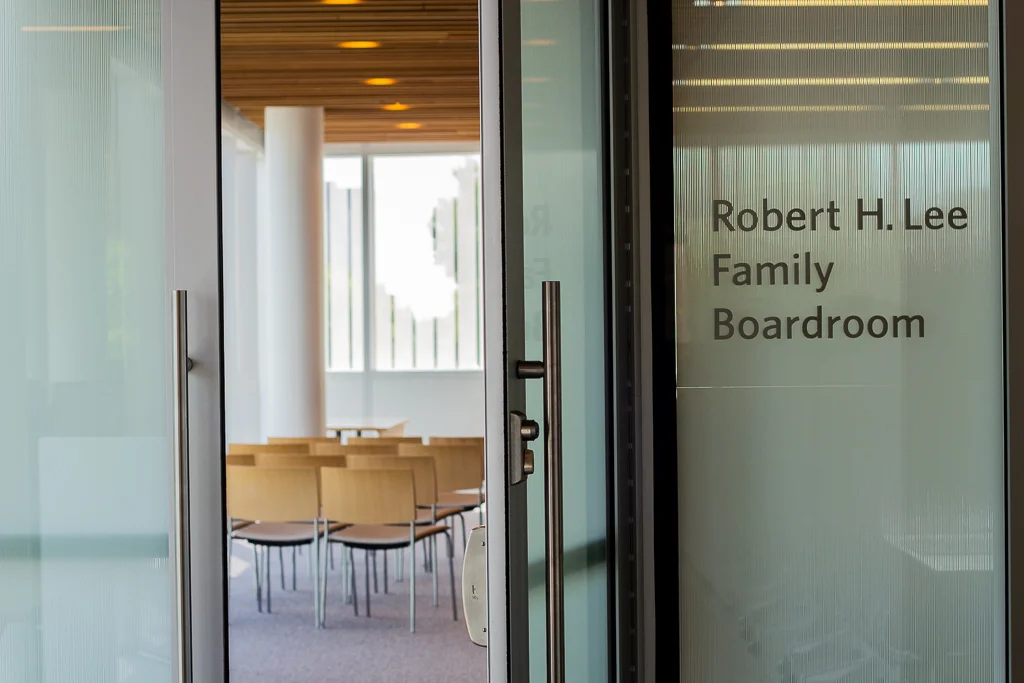 UBC's Board of Governors met on Wednesday in the Robert H. Lee Alumni Centre at UBC Vancouver to say goodbye to the interim president and to hear a presentation on student financial aid.
Buszard to Bacon
This was the last board meeting for Dr. Deborah Buszard, UBC's interim president. She thanked the board for celebrating her time as president and welcomed Dr. Benoit-Antoine Bacon, the next president, to campus.
"It has been truly an unexpected honor to be asked to serve in this role, and I thank you all for offering me this opportunity and the responsibility," said Buszard.
She likened her experience as president to "white-water rafting."
"It's fabulous. It's fun, and every so often there is a terrifying moment. But nevertheless, you're glad you did it," said Buszard.
Bacon begins his term on November 1 and is coming to UBC from Ottawa, Ontario where he served as Carleton University's president.
Future of funding
During a presentation about the Graduate Students' Society, President Sam Kenston asked the board for increased funding for graduate students, specifically an increase in PhD funding from a four-year to five-year term.
Later in the meeting, during a presentation of student financial aid at UBC, Vancouver Provost and VP Academic Gage Averill said $24,000 is the minimum PhD stipend and $26,000 is the poverty line in Canada. UBC is advocating to the federal government for higher funding.
Averill said there is an affordability crisis in post-secondary education. "UBC, as an institution, is committed to ensuring that all qualifying students are not dissuaded for attending on the basis of cost," said Averill.
Rella Ng, registrar and associate vice-president, enrolment services, presented on available funding.
At UBC Vancouver, there is $34.1 million in undergraduate merit and $53.8 million in graduate merit funding. There is also $22.9 million of undergraduate and graduate need-based funding. UBC has raised $23 million in the last year and a half for need-based aid.
On both campuses there is a total of $148.2 million in funding excluding graduate assistantships, external awards and research award funding.
During the question period, board chair Nancy McKenzie said there seems to be a communication gap since students don't know about available resources. Ng said UBC is working to increase communications.
Student governor Eshana Bhangu asked how much funding goes unspent. Ng said $5–6 million goes unspent.
Ng said oftentimes these unclaimed funds are faculty-recommended scholarships or awards that have criteria and it's a "challenge" to find students that are eligible. Averill also said these funds may have too restrictive of criteria from donors, and that a change of terms may be needed to spend these funds.
Student governor Kareem Hassib said there is a lack of need-based funding for international graduate students.
VP Students Ainsley Carry said the student affordability task force will have a second year comprehensive report which will focus on graduate student concerns.