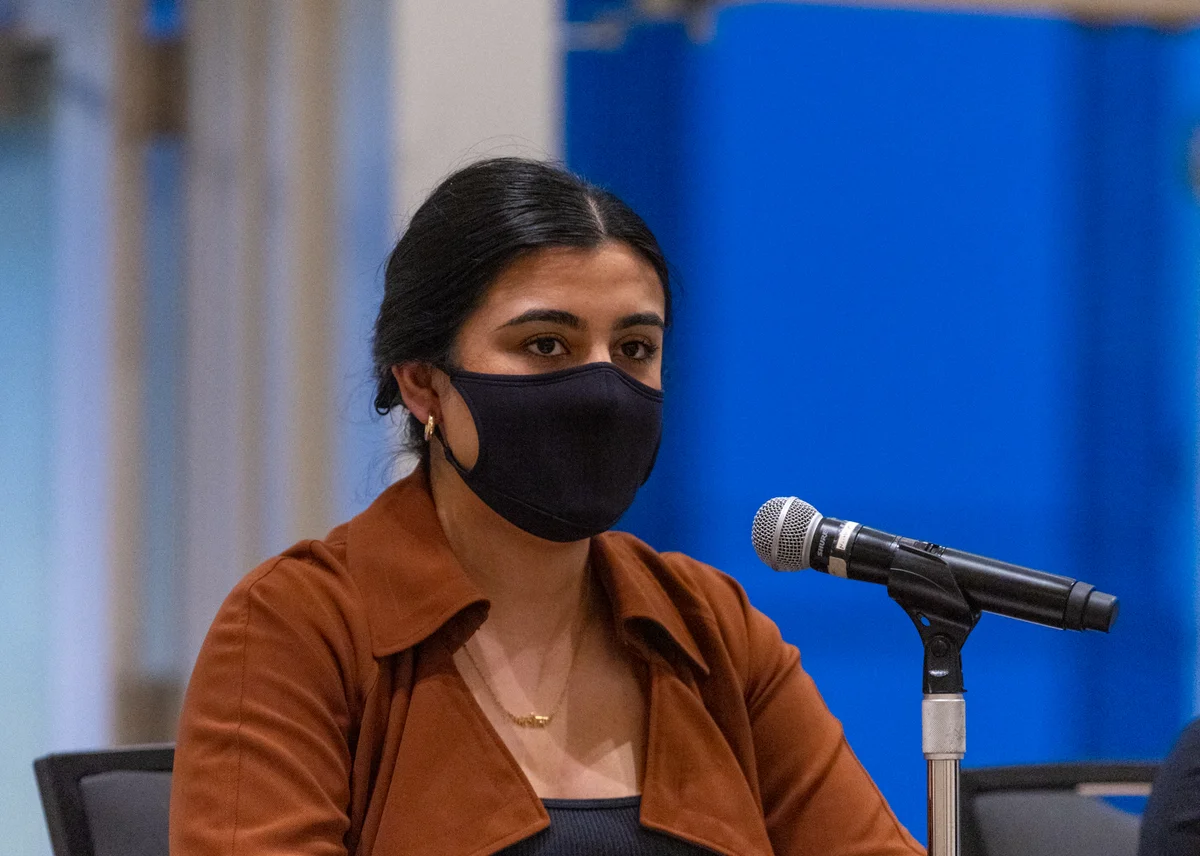 AMS councillors appointed Anisha Sandhu as interim AMS VP academic and university affairs (AUA) at a special session of AMS Council on Monday night.
The appointment comes after AMS President Eshana Bhangu announced on January 7 that VPAUA Dana Turdy would be taking an unpaid leave of absence for at least two months, with the potential for the interim to finish Turdy's term, which ends May 1. Turdy's leave started today, following a vote from Council.
Council voted to appoint Sandhu until April 30, the end of Turdy's term.
Sandhu previously served as a student senator for the Faculty of Land and Food Systems. She was elected as a student senator at large for the 2022/23 academic year, but resigned in May 2022 upon her graduation. Bhangu said Sandhu was still eligible to serve as interim VPAUA since she is taking a class and is a paying member of the AMS.
Sandhu also ran for the VPAUA position in the 2022 AMS Elections, but lost to Turdy.
As VPAUA, Turdy advocated for increased funding from UBC for food security initiatives on campus and pop-up drug testing clinics, and released a strategic outline for advocating the university to better incorporate environment, social and governance (ESG) principles in its investments.
In November 2022, Turdy told The Ubyssey she hoped to introduce a referendum item in the 2023 AMS Elections calling on UBC to divest from companies involved in human rights violations and to push the university to implement the recommendations from the Student Affordability Task Force. 
Bhangu said in her announcement on Turdy's departure that the interim VPAUA would continue work on these projects.