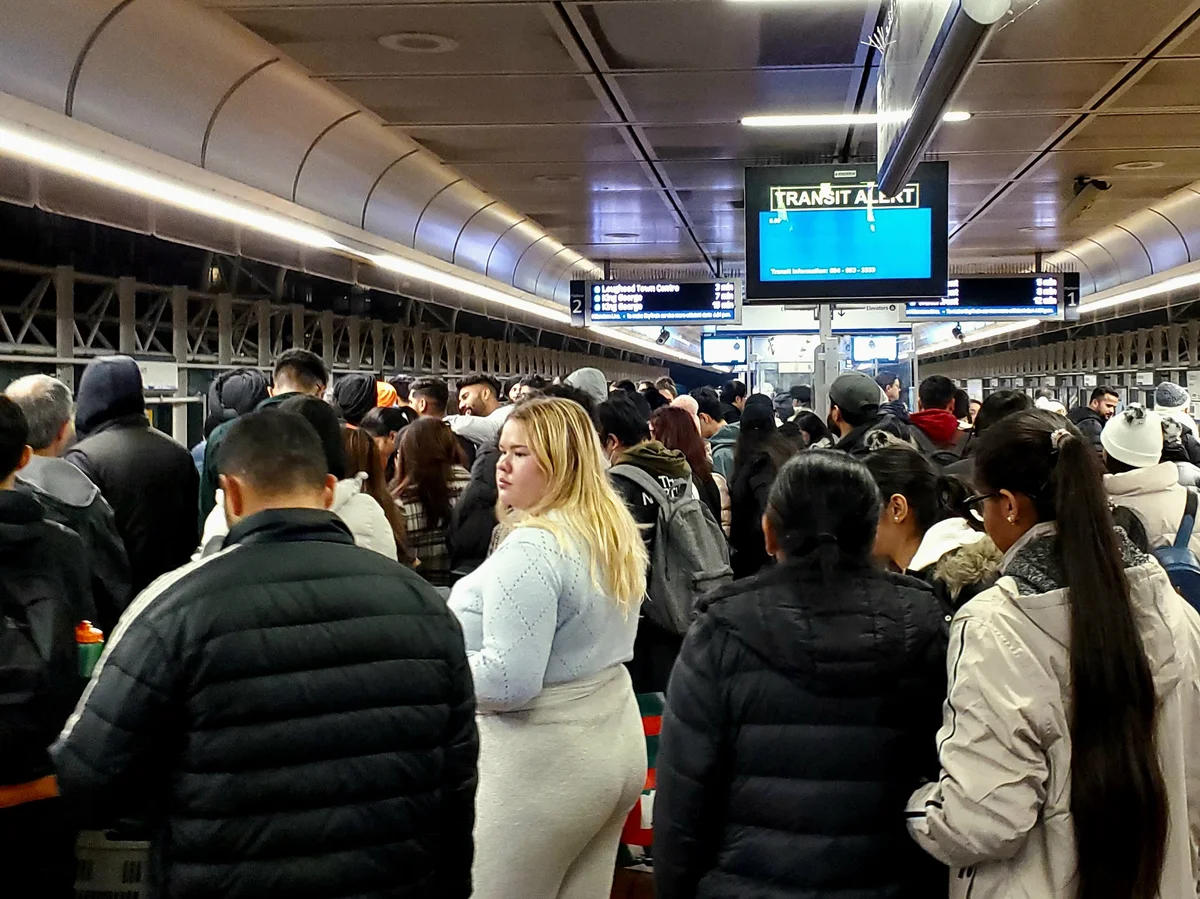 The winter storm that rocked BC's Lower Mainland a month ago forced many UBC students' flying out of Vancouver to change their plans for the break.
With flight delays and cancellations across the country, many students who had planned to fly the week of December 19 were met with stress and disappointment as long-awaited trips and family time at home were unexpectedly replaced with forced staycations.
Mo Hickman, a student at one of UBC's affiliate colleges, had not been home to Nova Scotia for Christmas since 2019. Hickman's dad had decided to fly her back as a special surprise for her mother on Thursday, December 22. But due to the weather, what had been intended as a nice gesture turned into a stressful situation.
"I spent the few days leading up to my flight very stressed and really couldn't do anything but scroll Reddit and Twitter and weather sites, trying to figure out what was going on," she said. "I fully intended to be spending the holiday weekend stranded in an airport."
Hickman was ultimately relieved when she learned that her flight had been cancelled. Although she had been looking forward to surprising her mom and preparing her family's traditional Christmas brunch with her sister, the alleviated stress resulted in "the most restful day" she'd had all week.
Instead of spending the holiday weekend in an airport, Hickman was invited to dinner by two families in her church community on Christmas Eve and Christmas Day.
"That's something that I have enjoyed is just being invited into other people's families when I'm not able to be with my own, it really makes a difference," said Hickman.
Since October, Ronald Lam, a master's of education student from Hong Kong, thought he would be dog sledding, snowmobiling and admiring the aurora borealis with some fellow students in Yellowknife from December 20 to 23. Instead, Lam spent those days nursing a back injury he thinks he sustained from lugging a large backpack around the airport for five hours before going home.
"I woke up feeling horrible," said Lam. "The immediate thing I did was go to the aqua centre, just soaked myself in the jacuzzi, hoping that would relieve the pain."
Like Hickman, Lam spent some of the newfound time with his Vancouver community at St. John's College. He was able to buy groceries for the college's Christmas Eve potluck lunch. Lam jokingly told the organizers he had cancelled his trip to Yellowknife so he could help them.
"I think the delays made that event more important because people were sad," Lam said. According to him, many people living at St. John's were unable to make it home for the holidays due to flight delays and cancellations.
Hickman had a similarly positive outlook on the abrupt change in her break plans.
"It just helps me reflect a little bit on how Christmas and holidays look different for different people," she said. "Sometimes these mishaps and disappointments are actually an opportunity for exploration and discovery and finding out new things."