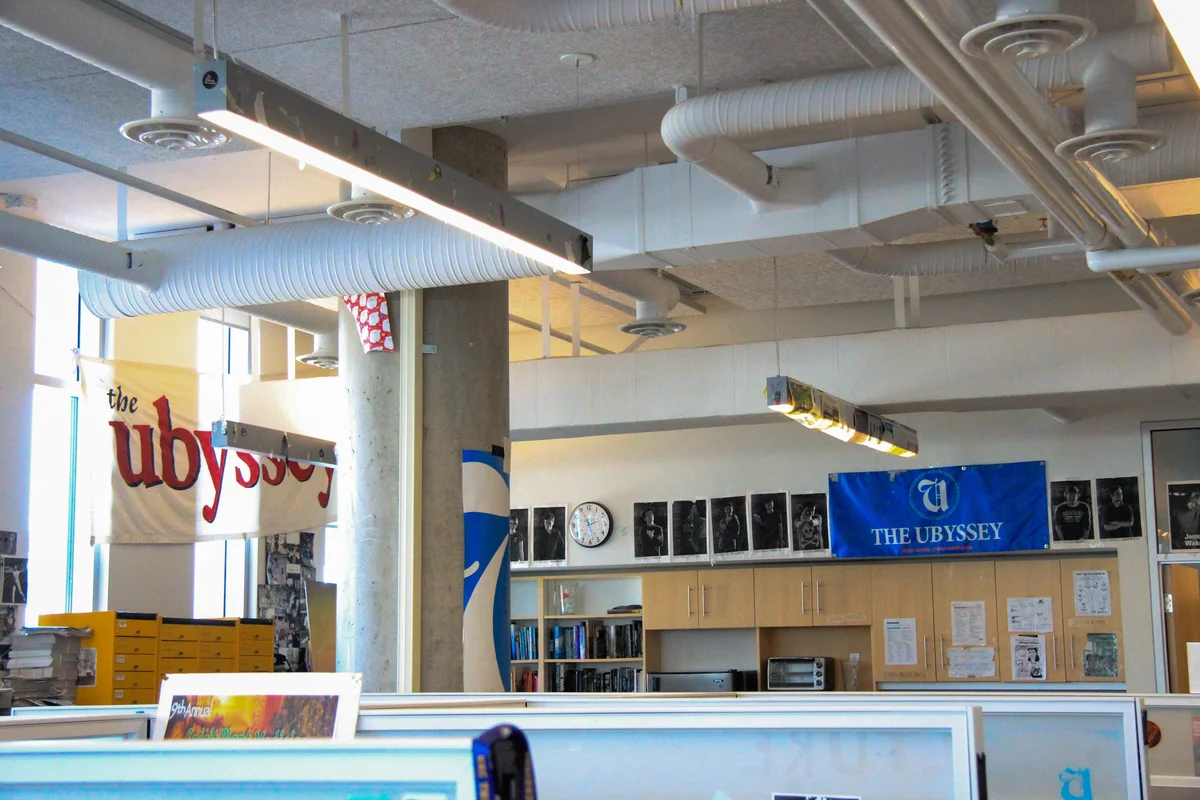 Following the passage of the Online News Act, Google and Meta have both said they will block access to Canadian news on their platforms.
The Online News Act forces internet platforms to negotiate revenue-sharing agreements with eligible Canadian news publishers whose content is distributed on their platforms (like hyperlinks to The Ubyssey on Google Search). 
Publishers would have the choice to seek a payment scheme with Meta and Google — the only two companies likely to meet the definition of a "digital news intermediary" under the law. If an agreement could not be reached, publishers could force mediation or arbitration.
The law doesn't force Meta and Google to carry news content, though — and they've started to utilize their to not carry news in response to the law. This means news outlets, including The Ubyssey, aren't accessible on Instagram or Facebook to some readers.
But remember, there are more ways to find The Ubyssey than Instagram posts, Facebook links or even results on Google Search. Take control of where you get your information to avoid relying on search engines and social media channels whose primary goal is not to inform you — it's to profit from your attention. 
No matter what, visiting ubyssey.ca will take you to our site. Add a bookmark to your browser or homepage to keep up with our reporting. 
Really Simple Syndication (RSS) readers aggregate posts from multiple sites into one place, like a personalized news inbox. Most web browsers allow you to add an RSS reader as an extension, but you can also download a desktop or mobile app. You can add us to your RSS feed with ubyssey.ca/rss. 
If you want a selection of UBC breaking news, profiles, satire and more delivered to your inbox, subscribe to our digital newsletter Dingbat Mail here. It drops once a week during the school year. 
Or, if you love opening a physical newspaper, find a print copy of The Ubyssey on stands across campus! Read it — then use it for a collage, to wrap a gift or as an informative piece of dorm decor.
And we're on social media too! So until we get blocked, you can find us on Facebook, Instagram, X (formerly Twitter) and LinkedIn — all @ubyssey. 
Information technology companies have vast control over the information we access every day, creating situations like this one — where attempted policy interventions into the complicated political economy of journalism can result in suddenly cutting off Canadians from vital local news sources.
So whether it's The Ubyssey, The Vancouver Sun or The Globe and Mail, it's more important than ever to find ways not controlled by Big Tech to access the information that's important to you. 
We're lucky to have your support keeping us up and running regardless of the law's outcome. Nonetheless, we're proud of our role in keeping our community informed and hope that you allow us to do so — by whatever means you choose.
Editorials represent the opinions of the editorial board of The Ubyssey.