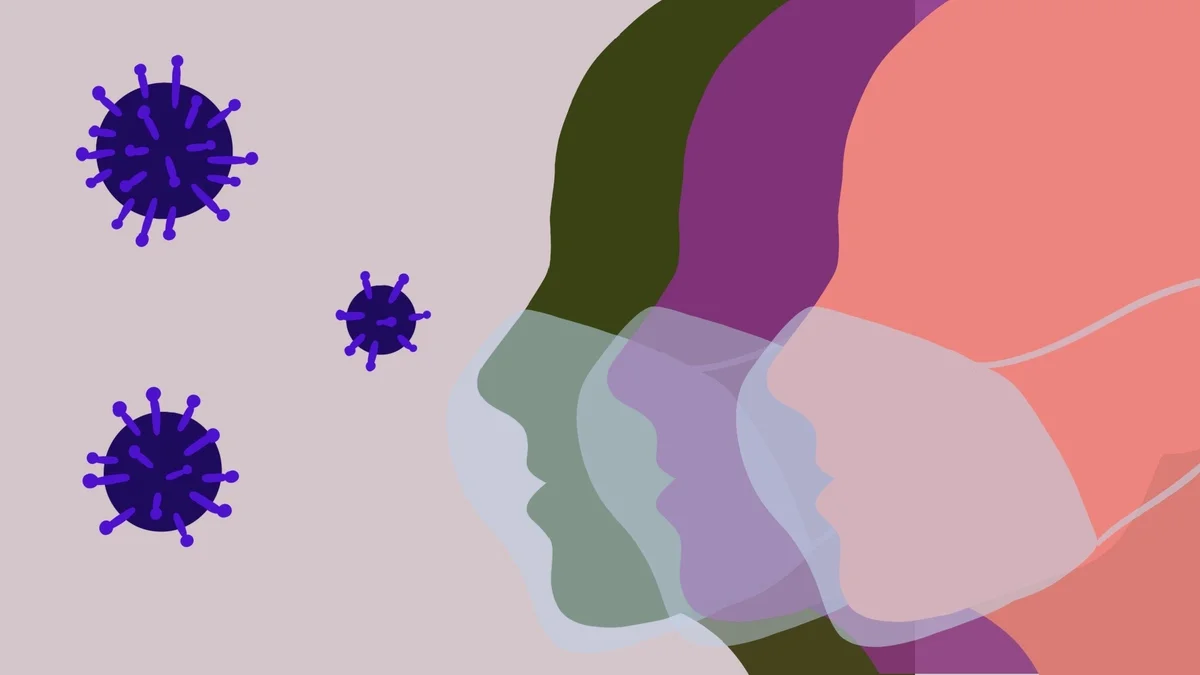 Crowded buses on their way to unmasked UBC lecture halls: while it may seem like the COVID-19 pandemic is a remnant of the past, case counts are back on the rise.
In the week of September 10]16, 628 new COVID-19 cases were reported in BC, compared to 425 new cases in the previous week. The total number of hospital beds occupied by COVID-19 patients nationwide increased between September 20 and 26, from 2,742 beds to 2,848 beds.
This article breaks down the latest vaccine guidelines, dominant subvariants and what UBC students should know to stay safe this season.
Emerging subvariants
Variants of the SARS-CoV-2 Omicron XBB sublineages make up the majority of new cases in Canada. In August, the World Health Organization also declared two new subvariants of SARS-CoV-2, the virus responsible for COVID-19: Omicron EG.5 (Eris) and BA.2.86 (Pirola).
Dr. Horacio Bach, a researcher at the Immunity and Infection Research Centre and a clinical assistant professor in the Faculty of Medicine, is not surprised by the new subvariants.
"Every time a virus is infecting a cell there are possibilities that new variants will come," he said.
Health Canada estimated that the Eris subvariant made up 42 per cent of new COVID-19 cases in Canada in the week of September 17–24, a consistent increase from previous weeks.
Canada's Chief Public Health Officer Dr. Theresa Tam, reported 11 cases of Pirola in Canada as of September 12.
There is no evidence that these new subvariants result in more severe disease, causing similar cold-like symptoms as previous subvariants. Paxlovid, an antiviral drug used against severe cases of COVID-19, and at-home testing kits are also expected to work against the new subvariants.
But it is important to stay vigilant. Bach recommended to "at least get the vaccine and make sure wear mask and make sure when where you go is ventilated."
Masks will also be mandatory again in BC healthcare facilities starting October 3.
Bach highlights long COVID-19 as a key concern. Around 10 per cent of people with COVID-19 develop long-term complications that can last even years after the initial infection. Researchers are still trying to understand why that is.
New vaccines
To further protect against rising COVID-19 hospitalizations, Health Canada recently approved updated COVID-19 vaccines from Moderna and Pfizer-BioNTech. The vaccines were made based on the XBB.1.5. subvariant, which dominated earlier this year. It is expected that the updated vaccines will also offer protection against the emerging subvariants Eris and Pirola.
An additional updated vaccine from Novavax is also awaiting approval from Health Canada.
The public vaccination campaign in BC is scheduled to start on October 10, although the vaccination of long-term care residents is already underway.
Vaccination is an important tool to protect ourselves against severe disease outcomes.
Dr. Devon Greyson, assistant professor in the School of Public Health, is a recipient of a Micheal Smith Health Research Scholar award to study health information communication.
"We did a great job with the initial series of vaccinations," said Greyson. "Almost everyone has had the additional vaccine, which is amazing ... This is why we're not seeing the same kind of horrific outcomes that we did in 2020."
However, almost 40 per cent of Canadians have not received a vaccine booster. As Bach explained, we "cannot keep the immunity for a long time. After six months, the level of protecting antibodies start to disappear." He thinks that regular COVID-19 vaccines, similar to annual flu vaccines, will be necessary.
Greyson attributes the low level of vaccination after the initial vaccination series not to "vaccine fatigue" but to apathy caused by unclear messaging. When public health communication doesn't leave people with a clear path of action, people start ignoring it.
"I think we're a little tired of all communication, especially a lot of communication that is uncertain. …. the importance and the urgency isn't clearly communicated."
Greyson recommended enrolling in the BC Get Vaccinated system to ease some of that uncertainty. Once registered, people will receive a text or email when it is their turn to get vaccinated.
Visit the BC Centre for Disease Control and COVID-19 Resources Canada websites for more information on COVID-19. Calling the 811 nurse line operated by HealthLink BC provides a COVID-19 Question-Answer resource. Pharmacists and family doctors are also well-equipped to answer questions about the vaccines.