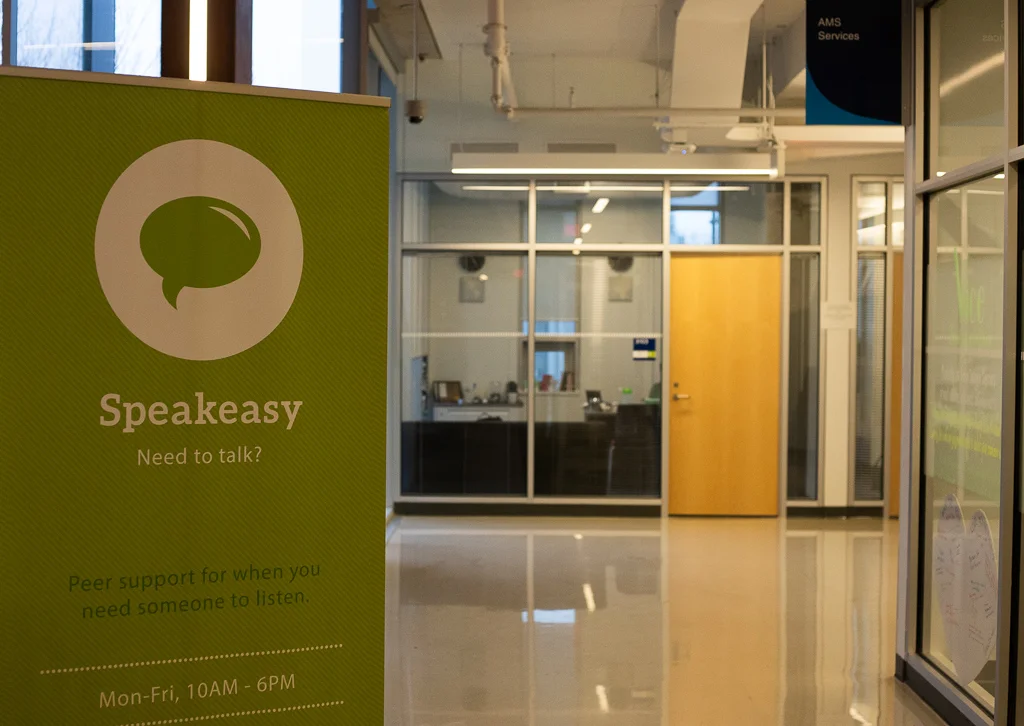 The AMS's peer support service is seeing a substantial influx in visits this year, signalling the significant need for more mental health services on campus.
This year, Speakeasy — a support service that offers informal counselling and peer support — is on track to double its number of individual visits from last year.
According to AMS Student Services Manager Piers Fleming, 85 students visited Speakeasy last semester compared to only 90 throughout the entirety of last year.
Fleming believes this uptick is a result of increased awareness of how mental health affects students.
"In today's society there has been a general trend of talking more about mental health and opening that discussion up a bit more," he said.
Speakeasy has also moved to a new location on the third floor of the Nest and now accepts bookings online, which Fleming says also could contribute to the new surge in visits.
The service has run repeated workshops on subjects like self-compassion and how to better support your friends. It's not a formal counselling service, but does connect students to professional resources when the need exists.
"[It] lets students express whatever's on their mind, knowing that they will have someone to listen to them." said Fleming. "From there, Speakeasy can refer out or provide resources that the student can then choose to use."