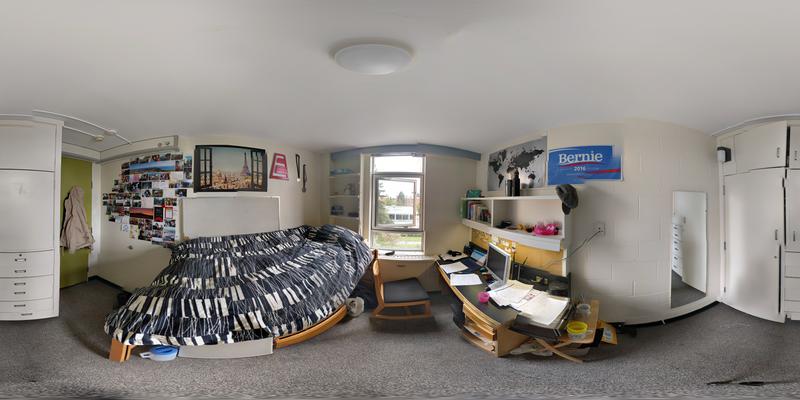 Don't get me wrong, I love IKEA. However sometimes we want low price alternatives that our neighbors don't already have. The challenge of finding elegant and modern furnishings at an affordable price point is like finding a needle in a haystack. If you've got fine wine taste but a beer budget, take a look at the following list of home décor purveyors who will create a living space that reflects who you are but doesn't break the bank.
IKEA's Vancouver hipster sister that has it all: variety, modern designs, great quality and low prices. For students moving out of residence into an unfurnished place, JYSK has a starter-kit offering bed frames starting at $300 and a mattress at $250.
If you are a vintage hunter and firm believer of recycling and reusing, check out these local thrift stores. They have dedicated sections for furniture and room décor that make it easy to find baskets, pillows, linens and counter appliances. They also offer perfectly good second-hand kitchen wares such as rice-cookers, toasters, dinnerware sets, wooden salad bowls and rows upon rows of retro mugs.
These are off-price retailers who provide the same name brands and merchandise as department stores but at a discounted price. You can find affordably priced lush towels, expensive-feeling bedding, room accessories and bathroom essentials.
UBC's local pool of recycling furniture and utilities at a low price point are not traditional retail avenues. I recently have taken to the groups to get rid of unwanted items and even pick up a few things that would have been cumbersome to buy through IKEA. Most people from the pools are local UBC students, which means you can arrange pick up most items on campus without needing additional commute.
With all items $3 or less, Dollarama and Daiso are the places to stock up on storage containers, frames, velvet covered hangers, batteries, electronic cords and all the cleaning supplies needed to keep your nest fresh and sanitary. Both stores can be found in Richmond — jump the Canada Line to Aberdeen station, and stop for authentic Chinese cuisine while you are there.
Gel pens aren't Muji's only specialty. This retail giant also features simple, streamlined merchandise ranging from clothing and cosmetics to cooking utensils and furniture at low prices. Currently Muji has opened its first location in Burnaby, Vancouver.
Though better known for their chic and bohemian clothing, their apartment section also carries vintage and boho furniture pieces. You can even pick up their textile tapestry to spice up boring white dorm walls.