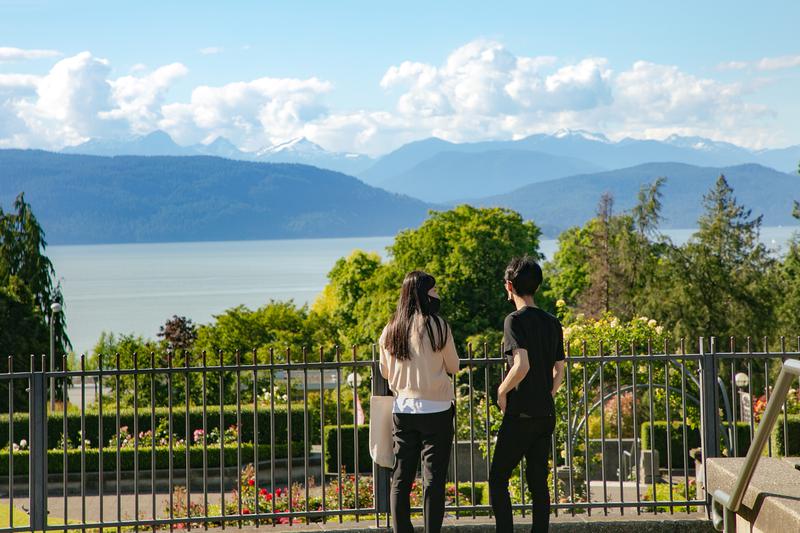 The first month back on campus is a barrage of events and clubs that all want YOU! Here are some things happening on and around campus that'll help you get accustomed to the desperate rush to hit all the events you can before you gotta hand in that paper on utilitarianism!
Official UBC Events
UBC Events: The UBC Events page is a great way to find all official UBC Events in one convenient place!
AMS Firstweek: AMS Firstweek is run by UBC's student union, the AMS, as a way to welcome both incoming and returning students to campus — a slew of events are held most days a week, all the the way up until September 23.
UBC REC Free Week: Ever wanted to try boxing, but you've been afraid you'll spend a ton of money and never get slugged even once? Free Week is a great risk-free way to try out boot camps, yoga, martial arts and many others with UBC Rec!
Clubs Days: If you've been looking to join a UBC club, you're in luck! Clubs are a great way to make new friends and pursue your interests — clubs days will take place between September 21 – 24, where you can go to virtual and in-person club booths and learn how to get involved!
UBC Homecoming: An annual UBC tradition, Homecoming is a 3-day-long event that is hosting both virtual and in-person events all over campus, from craft beer, guest speakers and a trivia night!
Events at UBC
The Calendar: If you're looking to party, the Calendar's got the scoop for you! An on-campus organization dedicated to hosting events and giving students the low-down on activities available to them in their free time (RIP Dive), the UBC Party Calendar is a great place to check out the action!
Beaty Nocturnal: UBC's Beaty Biodiversity Museum on Main Mall stays open until 8:30 p.m. on the third Thursday of every month — as winter wears on and night comes faster every sundown, this just gets spookier and spookier!
UBC Farm Farmer's Market: The Farmer's Market is in its 20th year of operation, so you know they know how to do it right! Pop down to the UBC Farm on Saturdays from 10:00 a.m. to 2:00 p.m., as well as Tuesdays from 4:00 p.m. to 6:00 p.m. until November 27!
Adventure Film Festival: Adventure is out there! On September 17, from 4 to 10 p.m. PDT, the UBC Adventure Film Festival will be held at the Norm Theatre, showcasing the exploits of UBC's most adventurous students and cinematographers. If you're an adrenaline junkie with a cinematic sweet tooth, this is the place to be.
Vancouver
Vancouver's Best Places: The literally-named Vancouver's Best Places has curated a list of shows and events that are happening around Vancouver, from concerts to art exhibits. This is great for you to find what you're interested in and great for us to not have to track down and write 40 events!
Tourism in Vancouver: Want to know have the full tourist experience while you start up on classes? Check out Destination Vancouver or TripAdvisor for reviews and recommendations by people who might know what they're talking about!
Richmond Night Market: Running until September 19th, the Richmond Night Market is a cornerstone of the summer experience in Vancouver, so make sure to catch the final weekend!
This list can get even bigger, so send us any suggestions you have at blog@ubyssey.ca!