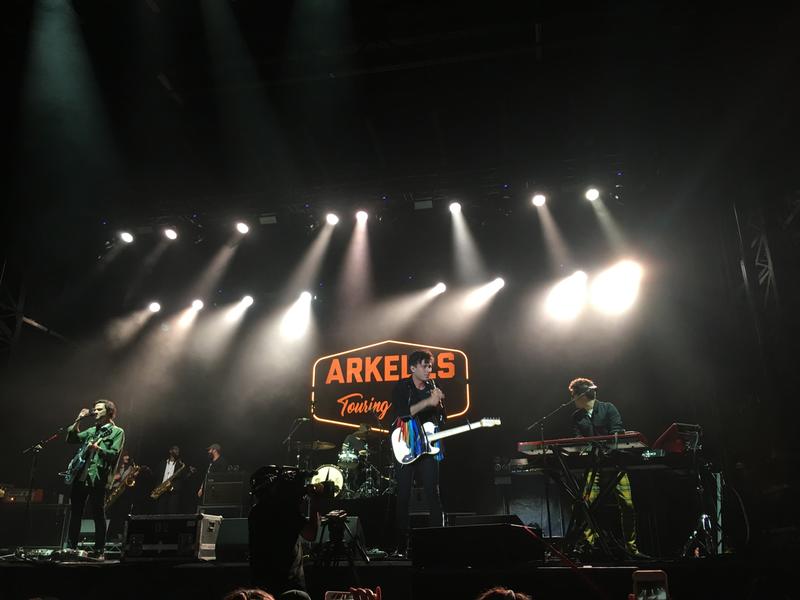 If you were among the crowds at the Skookum Festival, besides catching some tunes, there's a chance you might have caught measles. Here's what you need to know about the latest disease that's making a completely avoidable 2018 comeback.
What is it again?
Measles, caused by the eponymous measles virus, is a highly contagious airborne disease. It affects around 20 million people per year, mostly in Asia and Africa. Despite being declared eliminated from America in 2016, cases have continued popping up in 2017 and 2018.

Initially, measles can feel like a cold or flu, with the usual suspects of coughing, a runny nose, fever and a sore throat making their appearance. But symptoms also include watery, inflamed eyes, small red spots with white centres appearing in your mouth, and eventually a red rash that begins on your face and spreads all over your body.
But could I, like, die from it?
It's not likely. Only around 0.2 per cent of measles cases result in death, with almost half of those being concentrated among patients who are under five years old. Some associated complications include diarrhea, pneumonia, bronchitis and brain inflammation.
Where could I have gotten it?
Vancouver Coastal Health has said a person with measles was in the following places:
Saturday, Sept. 8: Canada Line SkyTrain from Vancouver City Centre to Broadway-City Hall Station, 11 p.m. – 1 a.m.
Saturday, Sept. 8: Aquabus from Olympic Village to Hornby Street, approximate trip start was 3 p.m.
Saturday, Sept. 8: Skookum Festival, Stanley Park, 5 p.m. – 1 a.m.
Sunday, Sept. 9: Outdoor Community Block Party at 1188 Quebec Street, 1 – 3 p.m.
Sunday, Sept. 9: Main Street bus from Terminal Station to Broadway, 3 – 5 p.m
Tuesday, Sept. 11: Noodlebox Mount Pleasant at 2511 Main Street, 12 – 6 p.m
So what do I do now?
If you think you might have been exposed to the virus and aren't sure about your immunization status (which requires two doses of the MMR vaccine), you should see a doctor as soon as possible. Especially since symptoms will probably begin manifesting over the next two weeks if you've been infected.
Okay, anything else?
If you want to know more about the disease from a more credible source than WebMD, see here. If you're worried about being exposed to measles but you have no symptoms, call 811 and speak to a nurse about your concerns. And if you don't think you've been exposed to measles but would still like to make sure you don't catch it, you can get vaccinated for free at your local community health centre or with your regular doctor or pharmacist.