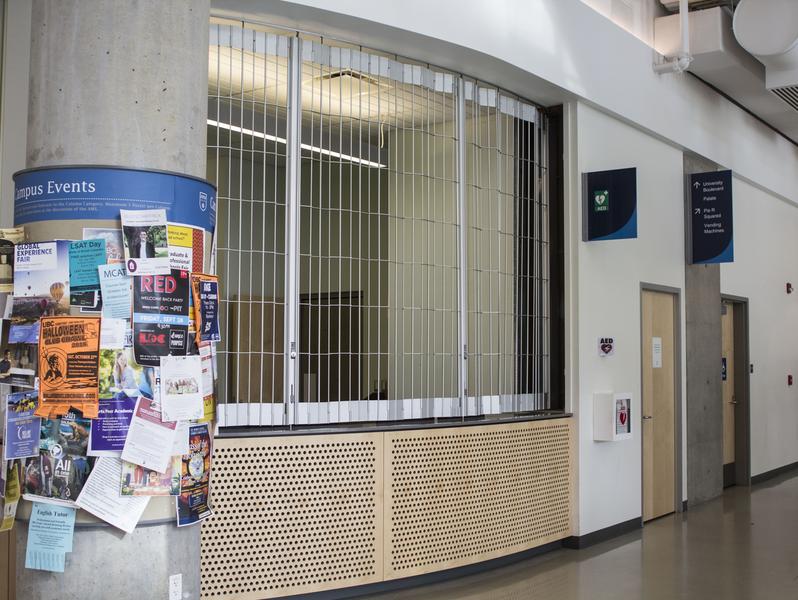 Ah, the Nest: coeur of the campus, soul of the student body, multipurpose hub away from home. The Nest contains the headquarters of various student organizations and clubs (including The Ubyssey!), places to eat and socialize and basically everything a person could want.
Except, of course, for a lost and found.
Anyone who is interested in being a non-thief person will figure this out rapidly and then cry. The lost and found is in the UBC Bookstore — and being a discouraging distance away, it makes the old expression "finders keepers, losers weepers" dangerously attractive. Here are a few places in the Nest where a lost and found would have a happy home:
In the Egg: If the Nest is the heart of UBC, then the Egg is the heart of hearts! And what's more loveable than reuniting people with their missing stuff?
By Speakeasy and Safewalk: It feels very official and would encourage justice-seekers.
Just anywhere in the Nest: I would pay cash money to not have to exercise.
Please, keepers of the Nest, prevent laziness-induced theft. Don't let us be lost — let us be lost and found.