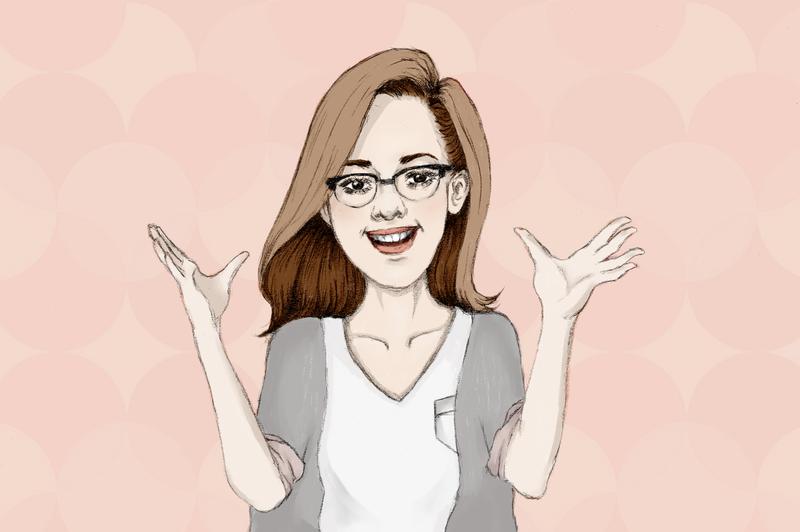 Ah, the start of second term. The sparrows are chirping, the syllabi printing… Nothing can hold you back. Yes, you! This is your time for a fresh start! So grab life by the yoohas, get Adele unstuck from your head and let's get stoked.
Is that an appropriate way to start a new column? Probably not. But it is an appropriate way to start the new year! And besides, this isn't just any normal "nice guy" column, or indeed even a "following-standard-journalistic-decency" column. This is a maverick-ass renegade going rogue to tell UBC what UBC needs to know. And what UBC needs to know is that I have no idea what's going on.
The idea for this arose out of my desire to provide you, the student body of UBC, with wisdom and stuff. Mostly though, I wanted the money, fame, power and unlimited tap water that comes with being a Ubyssey staff member. Upon approaching our blog editor, Jack, with my proposal to start a humour column, our conversation went something like this:
ME: Jack!
JACK: Hey.
ME: I should probably write something for you guys.
JACK: Aight.
After this obviously heated debate, we of course needed a name for our lil' maverick column. Here are some of the ideas that were thrown out there:
Gabey's Guide to UBC, Which She's Obviously Qualified to Write
This Establishment is Certified Y2K Ready: How to Prepare for Impending Doom
The Top 13 Triceps in Rugby. Number 6 Will Shock You to Tears!
Gabey's Advice for Dumb Losers with Low Self-Esteem
Gabey's Advice for Sanctimonious Know-It-Alls Who Probably Write for [Title of Publication Redacted]
The Oxford Comma is a Legitimate Tool, Dad!
I Swear, this isn't just a Vanity Project to get my Name Out There (By Gabey Lucas)
It's Like A TED Talk, But On Paper
The Body Issue
Gabey's Countdown to Christmas
The New York Times
None of these passed the "relevant to UBC" litmus test, or so I've been told. Instead, we decided not to give it a recurring title. A conservative choice, but one I gladly believe will ultimately satisfy no one, which is of course the purpose of a newspaper.
In order to uphold this mission, I have here a list of recommended activities — hand-selected by my team of experts — to kickstart your new year at UBC:
Have a quarter life crisis, a la Why Georgia, on account of it's 2016 and about damn time.
Every time you hear a film/creative writing/any MFA student pretend to have not liked Star Wars, take a drink.
Miss your dog at least 300 per cent more than you miss your family and don't feel guilty about it.
Please move to the rear of the bus.
Yell at someone to move to the back of the bus.
Oh God, you shouldn't have done that.
Why do you ever open your mouth.
Stupid, stupid, stupid.
Wonder out loud where your prof's accent is from while they're behind you.
Start at Main Mall by the Forestry building. Walk north to the rose garden, taking a shot every time you hear someone use the word "literally." If you are still alive by the time you reach your destination, I'll kill you myself — free of charge!
I personally guarantee that you will find absolutely none of these fulfilling, or your money back. You didn't pay anything for this, so maybe that's not a convincing guarantee — but I'll give you back the money I'm going to steal. I suppose maybe I can drop you off some of the white chocolate chip macadamia nut cookies I was going to use to bribe my way in here if this column didn't work out. As long as Jack hasn't eaten them yet.
(Editor's note: I have).