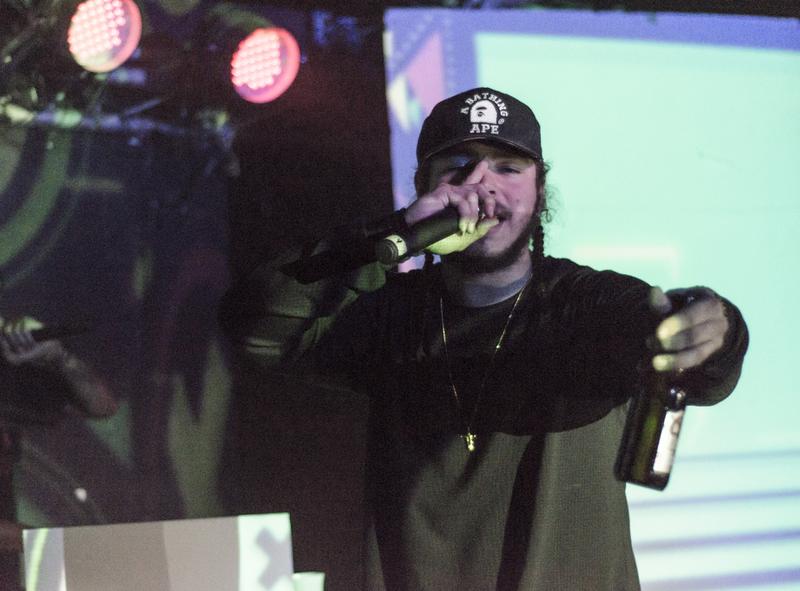 There are a lot of things that can accidentally ruin an AUS party: poor planning, too much booze, not enough booze and American rapper Post Malone.
Last Friday, the AUS held an event at Vancouver club Twelvewest, which you might remember as that place from the night you don't remember.
Attendees of the 'Great Arts Getaway' were promised unlimited pizza and booze for a $22 ticket, or roughly half an art's student's weekly salary.
The fun was cut short at 10:30 PM when the bouncers at Twlevewest began kicking out all the arts students and, we can only assume, innocent bystanders who may have just really looked like poli sci majors.
The reason? Rap superstar Post Malone. Twelvewest had apparently planned an afterparty for the Beerbongs and Bentley's star, and presumably needed the whole of the space to make room for both of his pigtails if he showed up.
So how did one of the most popular rappers in the world get double booked with an AUS event? As per usual, there is a way to blame this on fratboys.
Turns out a lot of campus associations, especially Greek ones, like to host events at Twelvewest that end at 10:30 so that patrons can go spend even more money at other clubs.
A representative from Twelvewest confirmed that she believed this to be the case with the AUS event and included the 10:30 end time on the contract.
Despite the entirety of their degrees consisting of reading and interpreting information, the good people at the AUS apparently took this to mean the event would become public at 10:30 and that they could stay until 3 a.m. They believed this right until they got kicked to the pavement.
Luckily, the good people at Twelvewest were pretty understanding of the miscommunication. Their owner was so concerned that he personally approved a whole new afterparty for the displaced partygoers on May 11.
The AUS hasn't responded to comment on whether people who can't make that party will be reimbursed.
Post Malone has not responded to a request for comment. We can't be sure he was there that night. We still can't be sure if Post Malone is real, to be honest. But if there was ever a chance to blackmail an A-list celebrity into playing Block Party, this would be it.