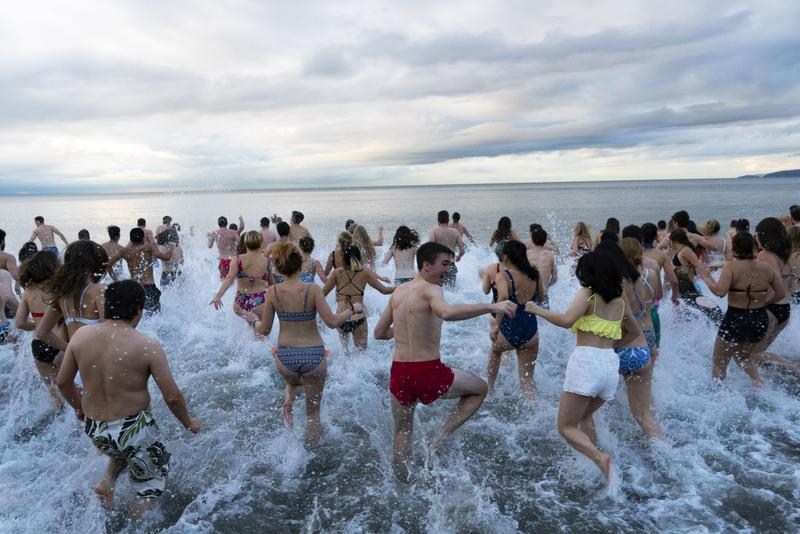 What better way is there to celebrate the end of term than gathering on Wreck Beach with hundreds of your classmates and running into the Pacific Ocean? I can't think of any.
Today — on the last day of classes, known affectionately by its acronym LDOC — the UBC Party Calendar will be hosting its seventh annual UBC Polar Bear Swim.
For many, the swim marks a bucket list moment in their UBC career. Whether you're in your first year or you seventh, participating in the Swim is surely a thing to remember.
The swim kicks off with a community and environmentally conscious shore clean-up at 2:30 p.m. If you'd rather just dunk yourself in freezing salt water, preparations for the swim begin at 3:30 p.m. Bring your layers of fleece, towels, a warm beverage and some friends and dive in to this iconic UBC tradition.
Happy LDOC and find more out about the event here.