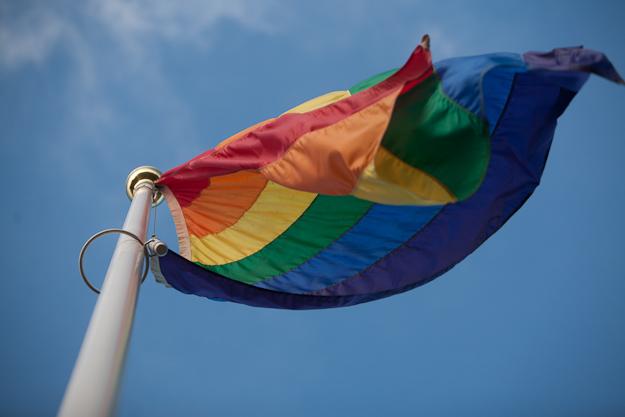 UBC is bringing an LGBT and transgender pride installation to campus, and they're asking students to help choose the design.
Students can vote on one of three design options which would each incorporate the colours of the LBGT and trans pride flags outside of the Nest. The first option would paint the pride flag onto the seating area outside of the knoll, while the trans pride flag would adorn a poll outside of the Nest.
The second option would paint the two flags on the left side of the steps towards the Nest.
The third option would see the flags painted on two poles outside of the Nest's doors.
The survey will close on July 24, after which an advisory committee will look at the results and select the design.
According the the AMS's website, the new project will reflect UBC's efforts to create a more inclusive campus.
"The installation makes visible our commitment to building respectful, supportive, educational and inclusive spaces for lesbian, gay, bisexual, queer, two spirited, intersex, asexual and trans people, as well as those questioning their sexual orientation and/or gender identity," it reads. "It will recognize and celebrate the vast range of gender and sexual identities that are represented within our community."
Other goals behind the project include challenging silence around LGBTQ2+ issues, empowering LGBTQ2+ individuals, building a sense of belonging on campus and inspiring the community through art while creating transformational experiences.
Partners who assisted with the project include the AMS, the UBC Pride Collective, campus and community planning, the project advisory committee and members from the Musqueam First Nation and the First Nations House of Learning. Funding will come from the graduating class of 2018, who are billing the project as a gift to the UBC community.