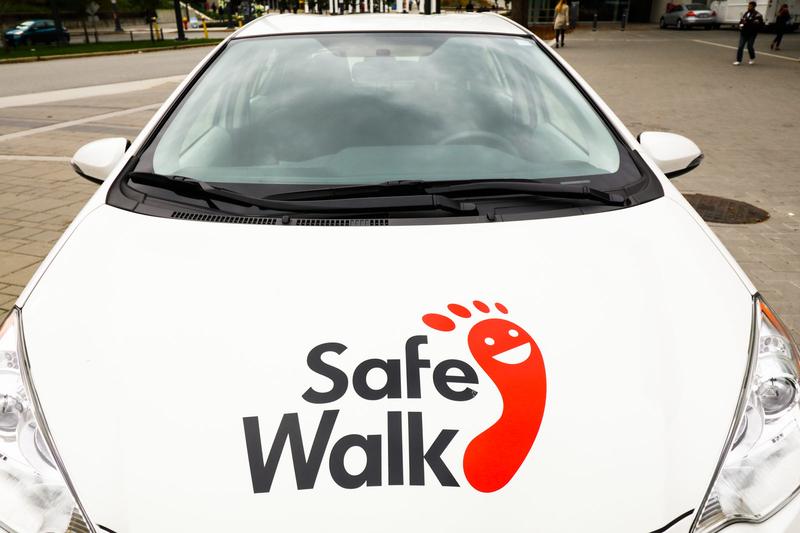 SafeWalk usage rates have reached 2,400 walks per month since last February. If you haven't heard of SafeWalk, educate yourself! You'll find that it's a great transportation service that ensures your safety when travelling from one place to another on campus at night if you have no other option of getting home securely.
For those who have used SafeWalk to send yourself home, you may have had trouble with finding places where you could feel safe while waiting for them. Otherwise, you may have spent half an hour standing in the chills of midnight describing where you are.
This SafeWalk map shows you where 28 numbered meeting hubs have been installed as places where you can wait for the service. They are mostly located at the entrances of departmental buildings, residence commonsblocks, libraries and bus loops. These areas are well-lit and safe. Not only will you sound like such a pro user, but you may have a shorter waiting time.
Here's a short list of common hubs that you might find useful:
HUB 1 – Totem Park Residence @ commonsblock
HUB 8 – Gage Residence @ commonsblock
HUB 12 – Thunderbird Residence @ commonsblock
HUB 16 – Bus Loop @ SRC back door
HUB 17 – Fraser Hall @ front entrance
HUB 20 – Life Science @ front atrium
HUB 21 – UBC Hospital
HUB 25 – Koerner Library @ front entrance
HUB 26 – IKB entrance
SafeWalk operates seven days a week, from 8 p.m. until 2 a.m. during the winter session. You can reach them by calling 604 822 5355.