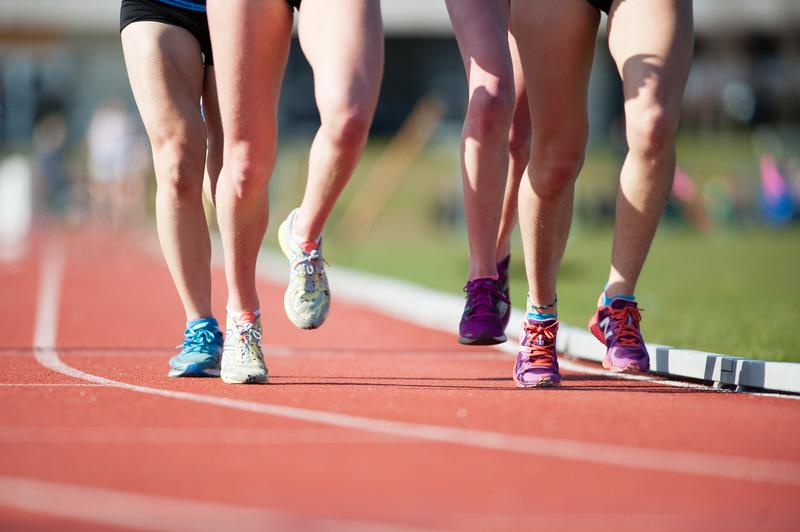 Fitbits is our monthly listicle that aims to promote healthy lifestyles for students by providing unique, fun, and cheap fitness events in the Greater Vancouver Area. Each event has a corresponding difficulty out of five to give you a rough idea of how strenuous each activity may be. Who said exercise had to be boring? 
August is here, which means one last month of fun, freedom and fabulous weather (RIP). But don't fret, there are still plenty of chances to get outside and get moving before we take the 99 back to the old (town) Allison Road.
Difficulty: 💪💪💪
Sunday, August 4
Maybe, like us all, the fear of running into your prof has made you reluctant to bare it all at Wreck Beach. But an excuse to run a summer 5K might be just what you need to strip down and enjoy the bare necessities of one of BC's only designated clothing-optional beaches. In case the experience isn't memorable enough, the $25 registration fee also includes a commemorative shirt, with all proceeds going to support the Wreck Beach Preservation Society. We love some cheeky exercise!
Difficulty: 💪💪💪
Saturday, August 10
Cycling outdoors is scary, but spinning indoors can feel like you're missing out on the limited non-rainy weather. Overcome this summer cycling conundrum and feel like a true Vancouverite by cycling your heart out to a view of mountains, trees and ocean with a free spin class at Kits Beach! Did we also mention free swag? With only three classes of 40 bikes each, make sure to register early as the event sold out fast last year!
Difficulty: 💪💪
Saturday, August 10
You can dance if you want to, you can even leave your friends behind if they don't want to participate in a free Bollywood inspired dance-fitness class! Advertised as a class open to all fitness levels, you can get your groove on to the best music in India while also grabbing some exercise. Show 'em how you do it and shake your groove thing, baby!
Difficulty: 💪💪
Every Monday - Friday
Late-summer scaries ruining your carefree end of summer vibes? Let your worries fade away with free outdoor yoga classes all over Vancouver! With a variety of classes offered at Main Street, Kits Beach and Downtown, you're sure to find your zen, wherever you are in the city. Grab your mat, get moving and breathe in the last of that sweet summer air.