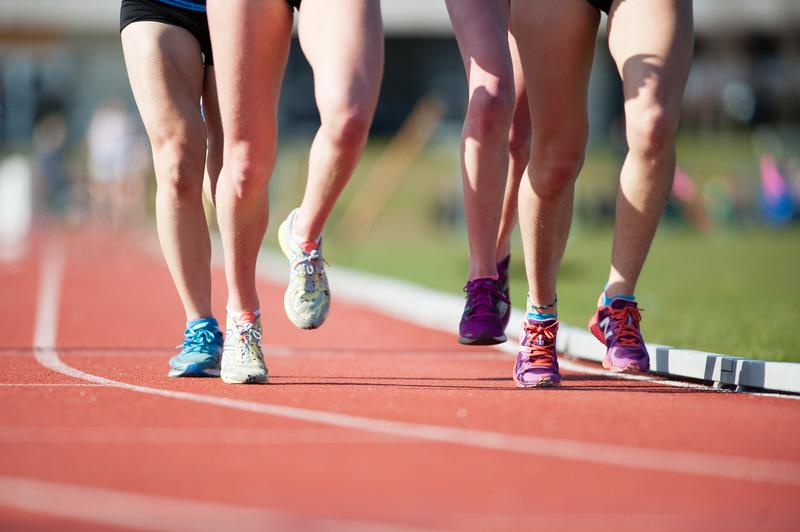 Fitbits is our monthly listicle that aims to promote healthy lifestyles for students by providing unique, fun, and cheap fitness events in the Greater Vancouver Area. Each event has a corresponding difficulty out of five to give you a rough idea of how strenuous each activity may be.
If your Instagram feed right now is purely hiking pics and yoga on the beach, you know that we have reached peak summer in Vancouver. Post your own fitness pics and contribute to the deluge with these awesome outdoor events this July.
Difficulty: 💪💪💪
Monday, July 1
The true north strong and free and full of amazing trail running! Set some new personal records while showing some serious Canadian pride at this 5K/10K trail run through beautiful Pacific Spirit Park. With a post-run barbecue and Canada Day cake, this event is bound to be the best pre-game for all of your Canadian festivities afterwards.
Difficulty:💪💪
Saturday, July 13
Maybe the memories of your last canoe trip are filled with mosquitoes and sunburns, but now you're older and wiser and will definitely remember to pack food this time. Join the Kwantlen Student Association in canoeing around Deer Lake! While the event is $10 to attend, the wildlife and scenery along the way make this a summer must-do. Get paddling!
Difficulty:💪💪💪
Saturday, July 13, 20 and 27
Sweat, cry and climb up one of Vancouver's most notorious hikes and after, let it all out with some yoga in the fresh mountain air. Breathtaking views, photos and a serious sense of accomplishment await at this free yoga series.
Difficulty: 💪💪
Saturday, July 27
Suns out, buns (+ bikes) out! Described as a positive protest against car culture, oil spills and pollution, this 8 - 10 kilometre bike ride starting at Sunset Beach might just be the perfect opportunity to dust off your old bike and get creative. Nudity is not mandatory to participate in this free event, so grab your cheekiest outfit or bare it all while grabbing some exercise.
Difficulty: 💪💪💪💪💪+
Sunday, July 28
If you were participating in this event, you probably would have started training a year ago. But triathletes of all ages would definitely appreciate your kudos as they participate in a consecutive 4 km swim, 180 km bike and 42 km run. Cheering on athletes competing in one of the world's most gruelling races while watching from Whistler's Olympic Village will give you the MOST fitspo. I'm not crying, you're crying.