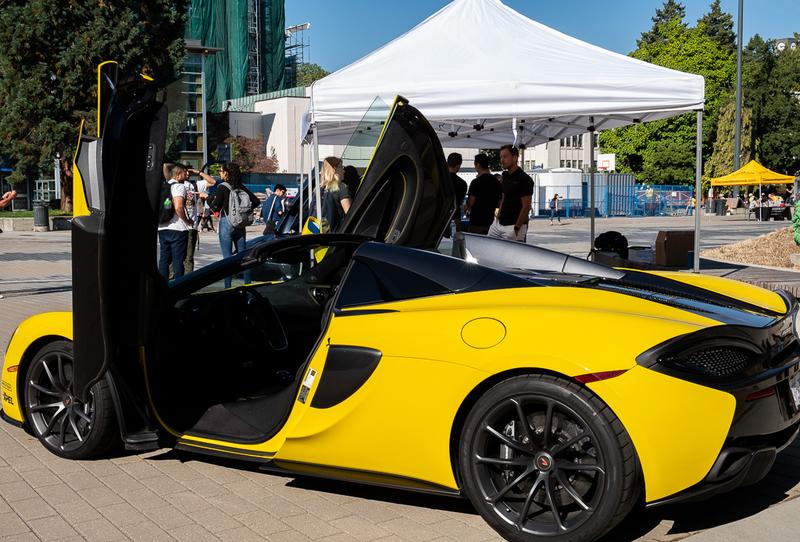 On your walk to class this morning, you might have noticed the two extremely flashy luxury sports cars by the knoll. On first glance, it might look like an eccentric billionaire had somehow made their way onto campus — likely in the new wave of first years — but it's actually an exhibition by the British car manufacturer McLaren's Vancouver dealership.
The two cars, both made by McLaren, are a yellow Sports Series 2018 570S Spider, costing about $300,000, and a black Super Series 720S Coupe, which typically goes for around $420,000.
Pop by the booth, check them out and take your rightful place in the driver's seat. It's a great chance to get an idea of what your future will be after you graduate with your degree in arts.
The two cars will be out by The Nest until about 2:30 p.m., so see some of the most expensive cars on the market today before they're gone.
There will also be a luxury and supercar event taking place on September 8 and 9 at VanDusen Botanical Gardens if these don't impress you and you want to see more.