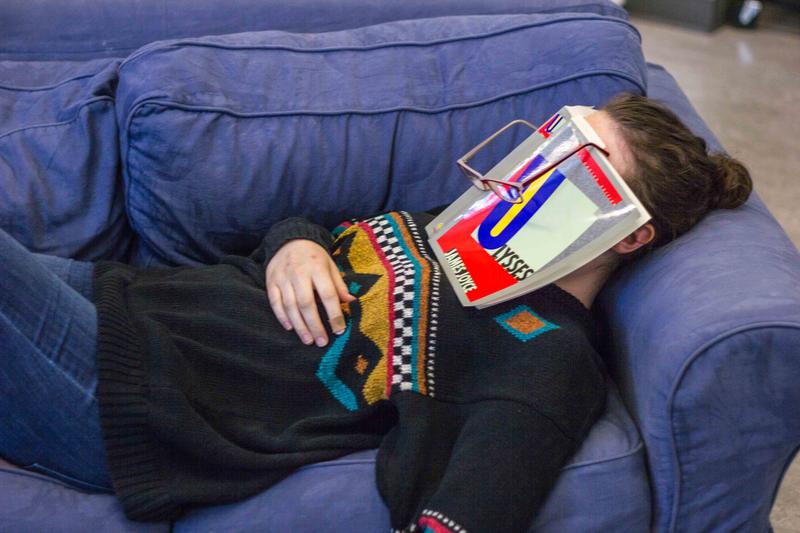 Every fall term, UBC students dedicate time and energy to complaining about not having a fall reading week and crafting compelling arguments as to why we should. This term, we'll have to find other things to complain about because February 18 to 22 is reading week! I say that as if you haven't had it marked in your calendars since August. With a whole 120 unadulterated academia-free hours, what ever will you do?!
Catch up on your Zzz's
Take the opportunity to rest and catch up on the hours of sleep you've missed after a month and a half of academic rigour, studying and procrastinating. Imagine what eight hours of shut-eye will do for your poor brain which has been subsisting on a caffeinated, three-hour cycle of sleep a night!
Recuperate
Crying for hours on the floor? Taking a leisurely walk outside for the first time in six weeks? Meditating for as long as it takes you to forget one particularly awful midterm? Whatever recuperation looks like for you, do it until you feel like you can get through the rest of the term in one piece.
Adventure
If you're staying in the Lower Mainland, put your Compass Card to use and — dare I say it — explore the world beyond the Point Grey campus. Be it a new neighbourhood, town or tourist attraction in Vancouver, take a few days to live in this awesome city, not just study in it.
Read
Well, it's in the name after all. Conveniently situated during mid-term season, reading week offers you the opportunity to preserve your future self by fitting in some time to study, catch up on readings and maybe even get ahead. Make it a productive week by setting yourself manageable goals each day and maintaining a normal sleep schedule. Maybe then you'll return to school with a sense of control and confidence, even if this only lasts a day.