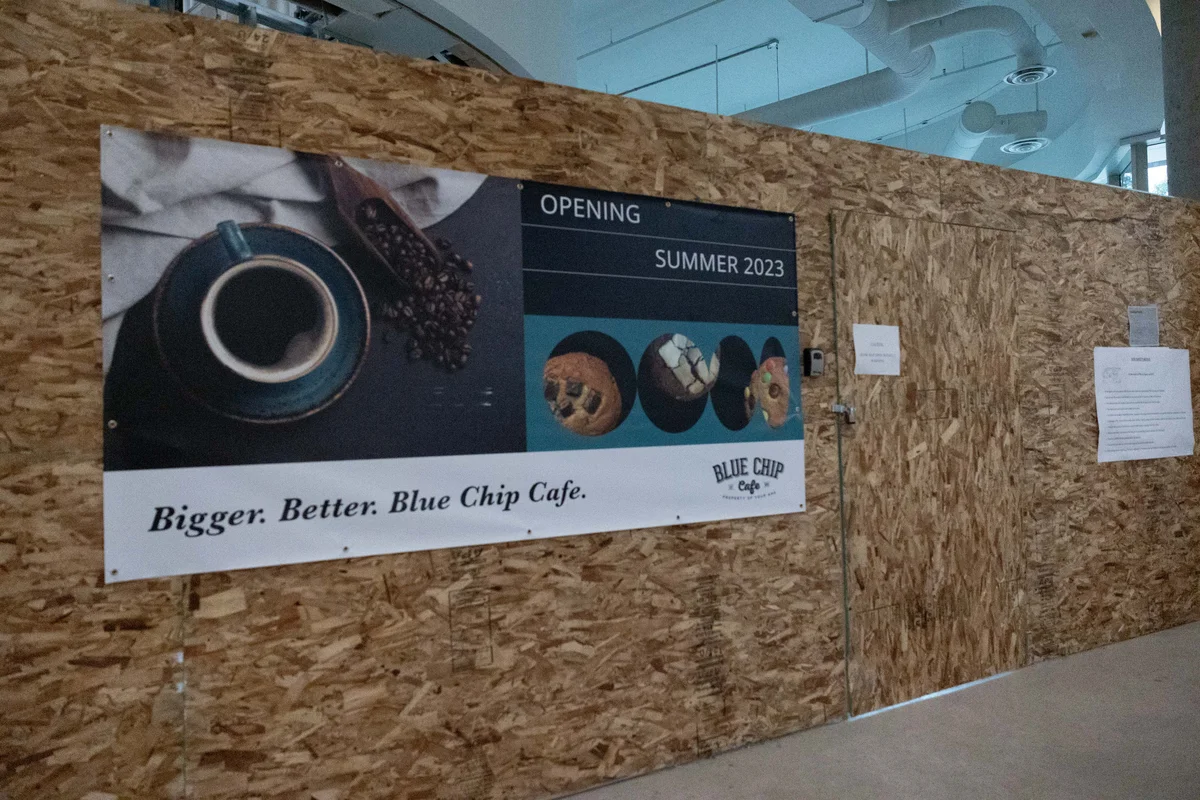 A massive injustice has taken place that will change the lives of all UBC students and staff permanently. 
Blue Chip is being relocated.
Blue Chip will no longer beckon students exiting the bus loop with coffee, cookies and overpriced scones for the perilous journey to class. The friendly face (cafe) that was the first sight of any commuter will soon be tucked away into a deserted crevice on the other side of the Nest, from which not even Pie R Squared returned.
Walking another 45 seconds for caffeine is like buying textbooks after paying tuition — it's not fair.
And what will be in Blue Chip's place? An unnamed Mediterranean restaurant? It haunts the minds of coffee lovers and Blue Chip advocates alike (because they are the same people). You can't drink hummus, and it doesn't even have any caffeine! Justice must be served.
I took my cause to the streets and compiled a petition to present to the student body. I stood in front of the Nest, kicking not-Blue-Chip coffee out of the hands of passing students. No one drinks anything but Blue Chip on my watch (except Tims — I'm not a monster).
But I wasn't getting the recognition my cause deserved. I needed a new plan.
After seeing something about censorship, I discovered "news." Apparently, it's a dying medium that'll publish anything to stay afloat. Then it hit me: Blue Chip is both "any" and "thing"!
I spent weeks pouring my blood, sweat and tears into an email to CNN, Buzzfeed, New York Times, The Onion and The Ubyssey, but email@cnnbuzzfeednyttheonionandtheubyssey didn't respond.
So I snuck into a top-secret reporting society initiation that would allow me to write my own article. I studied and waited for months before gathering the courage to send the pitch, which I had cleverly disguised as some nonsense about tuition increases. After some head-nodding at the editor, it worked. I have brought Blue Chip to its highest peak: this article.
Which brings us to the present. Read quickly — I don't know for how long this article will remain online. Word on the street is that the opening of the new Blue Chip location has been pushed back. Their spies must have seen my work and wish to join my cause. I know they'll be contacting me soon. You might not hear from me again, but know that I am fighting the good coffee fight. Blue Chip will return.