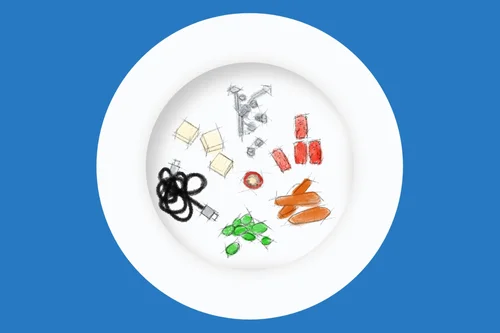 In an August 16 announcement, UBC unveiled their latest attempt to stay hip with the kids: "Girl Dinner" dining options will be available at all first-year residence dining halls and select UBC-run food outlets in 1 or 17 weeks.
The reveal has caused pandemonium in the university's girlypop community.
In their statement, UBC wrote "Girl Dinner is an affordable, nutritious and sexy dining option for students who prefer more whimsical dinner portions and dishes, and it's also now the only dining option."
The announcement follows the recent trend of substituting traditional dinner with accessible and common fridge and pantry items (colloquially known as snacks). By hopping on this trend, UBC proves they are just like other girls and won't address food insecurity. Slay!
In concept art leaked by disreputable source 'ugly' Geoff, Girl Dinner appears to include an assortment of cheese cubes, small vegetables such as baby carrots, individual edamame beans, gummy bears but just the red ones, USB-C cables and construction detritus. #ZeroWaste!
UBC wrote that Girl Dinner will cost the same as their deprecated All Access Dining Plan for students and offer nearly a third of its nutritional value!
"It's not cost-cutting — it's Girl Dinner!"
An anonymous but hotter-than-you member of UBC club Campus Influencers for Aritzia (CIA) said "Girl Dinner at UBC is a high-heeled step in the right direction."
Santana Ohno, a sixth-year self-proclaimed baby carrot gobbler said "it's giving" and educated The Ubyssey on the twenty-eight different types of carrot used in the complex process of baby carrot manufacturing. That's four hours of my life I'll never get back!
I tried to contact anyone who knows anything about the ongoing food insecurity crisis, but I forgot the password to my email and then my dog ate my laptop charger and then my WiFi stopped working.
We here at UBC's longest running girl newspaper are excited to try this new dining option from the comfort of our hot girl piles. As far as we're concerned, Girl Dinner isn't just for the girls – Girl Dinner is for everyone*.
*There are no other options.