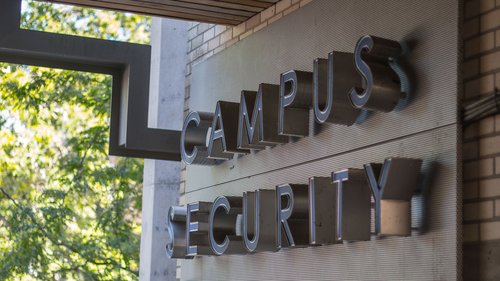 After a lengthy hiring process, Rob McCloy — the university's new executive director of campus safety and security — started the first week back at school.
He previously worked with the RCMP for 28 years in various roles, most recently as the superintendent in charge of provincial policing and detachment operations for the province of Alberta.
McCloy succeeds interim director Brian Jones, UBC's director of parking and access control services, who took on the job after Barry Eccleton transferred to athletics in October 2016. Eccleton was the director of Campus Security for four years until his transfer.
This new appointment follows a restructuring towards a role that would serve the university's needs better than the previous director of Campus Security position.
"When I was hired into my role in security about four years ago, they were looking for someone who didn't necessarily have to have a security or policing background," said Eccleston in an interview with The Ubyssey at the time of his transfer.
Following an external review on the university's security team, which commented on the lack of concrete leadership, the role was redesigned into a more strategic position equipped to tackle specific incidences with expertise as well as the overall feeling of student safety.
The position was initially expected to be filled in early 2017.