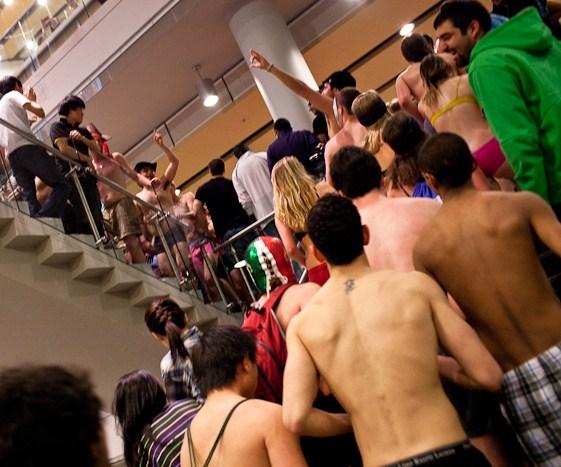 You're stressed, overwhelmed and probably haven't showered in longer than you'd like to admit. Tonight is the eighth annual Undie Run and what better way to expel all the academic angst than a good jog with the wind and rain against your skin?
Put on by UBC Ski and Board, the event starts at 9:30 p.m. in the atrium of the Nest and the run itself starts at 10 p.m. sharp. Come dressed in clothes you're okay to part with, as all the garments left at the Nest will be donated to charity — so be sure to make sure you don't leave your valuables in your jacket pocket!
Feel free to bring backup clothes for the ride home, but there are definitely more than a few people who'll be taking the 99 home in their underwear.