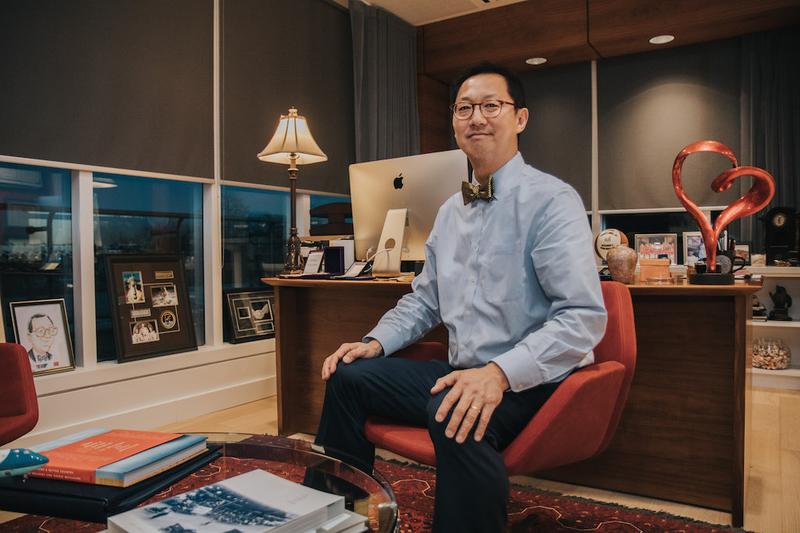 Unless Michael Barbaro's dulcet tones have trapped you in an endless The Daily listening loop, you've probably heard that Santa Ono has a new podcast called the Blue & Gold Cast. Co-hosted with Dr. Jennifer Gardy, the podcast only differs in name from the school newspaper in Riverdale by four letters — it was a safe choice, as long as you don't fear the red circle.
Still, we have a few suggestions for what Ono and Gardy could have called their podcast instead:
Ho Ho Ho, it's Santa Ono!
While jolly listening is guaranteed, getting the tuition freeze you want for Christmas is not.
My Favourite Buzzword
Listen to him struggle to pick just one or play a three hour long game of buzzword association.
Bowtie 'Bytes
Listeners may not be able to see Santa Ono's bowties over the radio, but the title needs to communicate that they are, in fact, ever-present.
My Cello, My Cello and Me
Many things have been implied about Ono's relationship to his cello, but him not loving it is not one of them.
Universities We Led
Like Guys We Fucked but it's just Ono discussing how much he misses the University of Cincinnati.
The Blue & Gold 'Cast
Ono may as well use correct punctuation when shortening words unnecessarily.