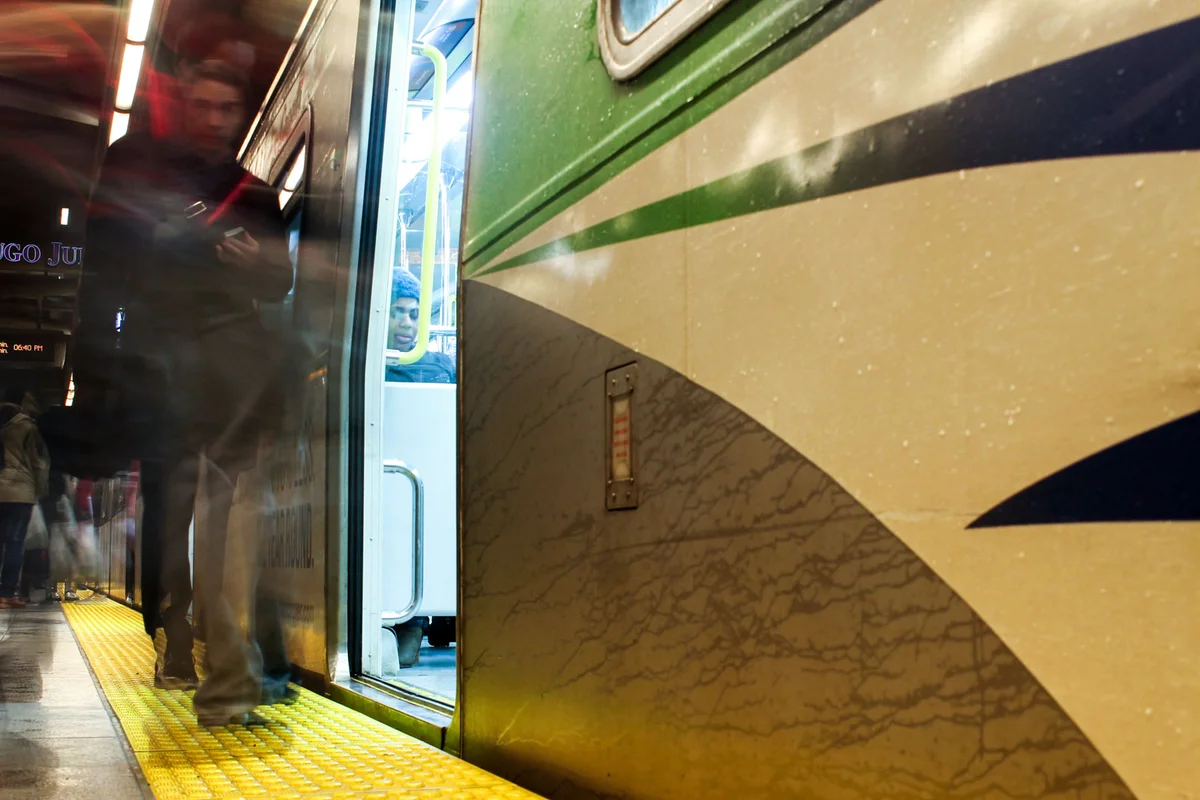 Vancouver's City Council has endorsed the multi-billion dollar plan to bring the Broadway subway to UBC.
After seven hours of debate, Council voted 9-2 to support expanding the Broadway subway line — which is already funded to Arbutus — all the way to campus.
The vote comes a week after Translink reported that a Skytrain expansion to UBC is the most sustainable long term transit option, albeit the most expensive.
The 99 B-Line, which provides over 30 per cent of all transit to UBC, is the most-used bus line in North America and has 60,000 riders on an average weekday. Experts say the already-overcrowded bus can no longer support rising transportation needs in the corridor.
"We tried putting more B-Lines on the road ... all they started doing was interfering with each other and slowing each other down," said Translink's VP Infrastructure Management and Engineering Sany Zein at a July 2018 town hall.
The Translink report indicates alternatives like a modified light rail system would only meet growth needs for between 15 and 20 years, whereas a subway could support ridership for over 50.
The Arbutus-UBC expansion is estimated to cost over $3.3 billion, in addition to the $2.8 billion already allocated for the VCC–Clark-Arbutus line.
Since receiving Board of Governors approval in April 2018, UBC has been pushing hard for expanding rapid transit to campus. Besides publicly advocating for the plan through a town hall and opinion pieces, the university has already considered sites for the skytrain station on campus.
At today's meeting, Associate VP Campus and Community Planning Michael White reiterated UBC's case for expanding rapid transit to campus and willingness to contribute non-academic funding to the project.
"This is a long term investment," White said.
Joey Hansen, executive director of the Association of Administrative and Professional Staff at UBC, noted that many staff members have a long commute, and that staff generally sees lower priority in terms of campus housing.
AMS VP External Cristina Ilnitchi emphasized the benefits of the plan for students, over two-thirds of whom commute to transit everyday, according to UBC's statistics.
"It matters a lot that this project happens," Ilnitchi said.
" … We really want an interconnected network — we want the skytrain coming all the way to UBC and students taking the 41-B line off of campus."
But not everyone is enthusiastic about the plan.
In a January 29 Tyee letter, UBC urban design professor and former mayoral candidate Patrick Condon renewed his opposition to the plan because it is "super expensive," "not green" and "will accelerate unaffordability" for Vancouverites. Some speakers at the meeting directly referenced his arguments, while noting that the process seems rushed.
In a previous interview with The Ubyssey, Condon also said that UBC should invest in building affordable rental housing on campus for students, faculty and staff instead.
"In the process, we could make this campus a fantastic place to be," he said.
White responded then and reiterated at today's meeting that building affordable housing and expanding rapid transit to campus are not exclusive from each other.
Currently, the project is still a long way from completion.
Following this endorsement, the plan will go to the Regional Mayors' Council in February for directions on design development. More work will then be done throughout 2019 and 2020 for design and business case planning.
The extension is also not yet funded, and the earliest completion date is pegged at 2030.
"Today is not approving the Skytrain to UBC. It is the first step to approving it," said Mayor Kennedy Stewart prior to the vote.